Consumers fretting over "infinitesimal" threat | Insurance Business Australia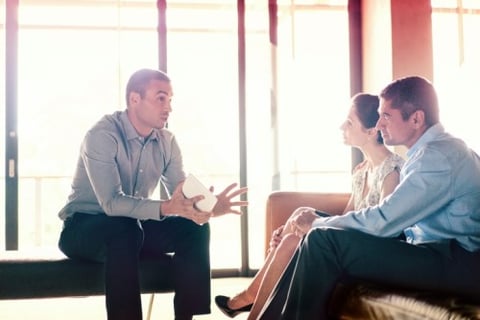 Australian business-owners continue to worry about the risk of terrorism despite being in one of the safest countries in the world – yet many may be overlooking far more likely areas of exposure.
According to the 2018 Lowly Institute Poll, terrorism is ranked as the number one threat by Australians with 94% identifying it as either a critical or important risk. Of those, 93% said they considered terrorism a threat because terrorists could kill innocent people in Australian cities – but one industry expert says the chances of this happening are almost inconceivably low.
"A quick internet search will tell you that 14 people have been killed and 42 injured in terrorist attacks in Australia since 1972," says Kel Donovan, managing principal of risk management firm Dynamiq Strategy.
"That's over a 46-year period and before questioning the categorisation of some of those cases," he tells Insurance Business. "While the risk of terrorism certainly exists, it is infinitesimal."
Putting the risk into perspective, Donovan points to the death toll on Australia's roads for a comparison – between 1989 and 2018, more than 27,000 people were killed in road traffic accidents.
"What is your organisation doing to reduce exposure to roads?" he asks.
Interestingly, the Lowly Institute Poll also found that, while the vast majority of respondents expressed concerns about a terrorist attack close to home, just 65% considered it a threat because it makes it dangerous to travel overseas.
In reality, overseas travel is a far greater risk for individuals and organisations, says Donovan.
"Organisations should be focusing on where the bulk of their people-risk lies," he says. "Most often it's with employees that are asked to travel on assignment into uncontrolled environments such as business travellers and remote workers."
Rather than reinforcing the hysteria on terrorism, Donovan suggests brokers should be helping their clients understand the plausible risks and in putting effective protection in place.
"Businesses would benefit greatly from accurate information about risks that are credible to them and their environment," he tells Insurance Business. "Accurate information is necessary for making consistently good decisions across many disciplines, not least risk management."
Donovan also says organisations have three key obligations when sending staff overseas and brokers could increase their value proposition by helping clients understand and meet these requirements.
Duty of disclosure
"The duty to disclose risk to travelers is the least understood obligation and, in many ways, the easiest to fulfil," says Donovan. "Employers are obliged to disclose all of the risks associated with travel to a location as well as risks that may be present while in that location."
However, Donovan says smaller organisations often struggle to deliver effective and consistent risk disclosure for their travelers as they don't always have the resources required for automation.
Duty of care
Employers retain their duty of care over employees working overseas. "Interestingly, the duty of care extends around the clock for such assignments, regardless of whether the employee is engaged in work or recreational activities," says Donovan.
Standard of care
"Employers are also obliged to provide a standard of care commensurate with that of Australian standards when operating overseas," says Donovan. Where this is not possible, the employer must demonstrate they have provided the available care closest to Australian standards.
"The broker plays a crucial role in educating their clients on their obligations, and assisting them to identify and access resources that suit their business and alleviate burden," concludes Donovan.
Related stories:
Global instability pushing up World Cup premiums
Insurers urged to take the lead as terrorism risks climb