Contested claims: To settle or not to settle? | Insurance Business Australia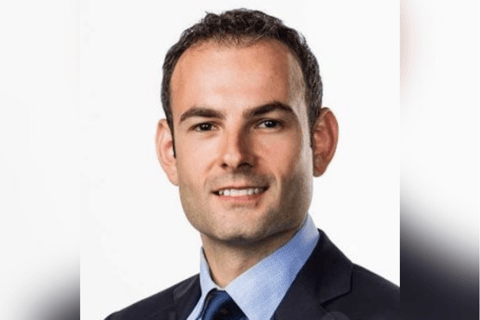 The increasing number of claims against public liability and professional indemnity policies is causing capacity to shrink and premiums to rise to unreasonable heights in some markets. Contesting claims also adds to the financial pressures by causing spiralling legal costs.
Insurers, brokers, claimants, and insureds all struggle with whether to settle a contested claim or battle against it in court.
"It can be quite complicated," said Eric Lowenstein (pictured above), CEO of Tego Insurance, a specialist healthcare underwriting agency. The medical indemnity space provides an example of the issues at stake in any settling versus not-settling debate over a claim.
"If you think about the individual medical practitioner, their name is their brand. That means adverse claims, particularly those that become a source of media interest can have a serious impact on their reputation," said Lowenstein.
He said adverse claims can often be "a double-edged sword" because settling the matter becomes personal for the doctor who may feel that defending the case is necessary to clear their name.
"Equally, running a matter to trial and having the doctor give evidence puts them under the public eye and bad publicity could end their career regardless of the outcome," he said.
Whatever happens in a claim situation in the medical indemnity space, Lowenstein said there are unavoidable drains on resources for clients as they prepare documents and provide evidence to investigating regulators.
There's also the possibility of multiple plaintiffs and defendants.
"You may have the hospital administration, medical staff, contracted specialist and sometimes device manufacturers. In some scenarios you may also have multiple hospitals and clinics, which can get even more complicated where there is an arrangement between public and private hospitals," said Lowenstein.
"It's becoming more and more complex and so the days of simply handing over a cheque are long gone," he added.
Read next: IAG right to reject $6 million bedding factory fire claim
Lowenstein said the increasing litigation costs are just one pressure acting on the medical indemnity space.
"It is a multi-pronged effect being caused not just by increasing litigation but other factors such as medical inflation, social inflation, and reinsurance factors. We are seeing an escalation in medical indemnity claims in both frequency and costs," he said.
The CEO said this trend is impacting medical indemnity providers in Australia and globally.
"Medical inflation is caused by higher costs associated with long term care, which increases the costs of claims settlement," he said.
Social inflation, said Lowenstein, is a result of the medical profession becoming more of a focus for an increasingly litigious society.
There are also increasing reinsurance costs driven by COVID-19, adverse weather events and other global catastrophic losses playing in too, he said.
Lowenstein said there's "a range of different levers that might be pulled" to help ease the problem.
"Legislative reform, increased focus on clinical risk governance and funding to the healthcare sector would all play an important part," he said.
Other industries and their insurers face a different balancing act between settling claims or contesting them in court.
Read next: Do insurers need to change their litigation models?
Class actions in the directors and officers (D&O) space are still a major concern for companies and insurers. However, COVID-19 impacts and changes to the continuous disclosure laws may have brought the class action numbers down. Some brokerages are now encouraging their clients to defend these actions in court.
"2017 and 2018 were probably two of the peak years in terms of the volume of securities class actions in Australia. In both of those years there were 24 class actions," Henry Clark, head of professional and executive risks for Honan Insurance, told Insurance Business recently. However, Clark said in 2021 there only six class actions.
"With the changes to the legislation requiring a higher threshold to be able to bring a class action we hope that will then encourage defendants, like ASX companies, to defend matters," he said.
However, Martin Jones, Australia client executive for Xceedance argues that early settlement is usually the better option across the gamut of claims, not just for shareholder class action claims.
He told IB in February that claims costs are still escalating and insurers must develop new strategies that better facilitate early settlement. "Extensive use of external law firms," he said, can contribute, together with other factors, to "major claims inflation."