Controversy swirls as man is rejected for insurance job | Insurance Business Australia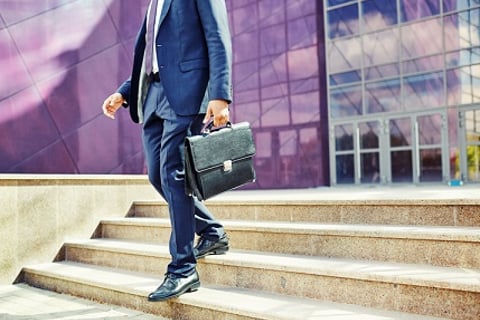 Completely at "odds with common sense." That is how Attorney-General Christian Porter described a decision by the Australian Human Rights Commission (AHRC) to order one of the giants of the Australian insurance sector to compensate a convicted child pornographer.
Suncorp was slapped with a $2,500 fine for failing to hire a man who has convictions for accessing and being in possession of child pornography, stated a report in The Australian. According to AHRC president Rosalind Croucher's ruling, a criminal record could not be a basis to impute character – which casts shadows over recruitment processes across the country.
The publication states that the offender is accused of initially concealing his offences from the insurance giant and now wants compensation for discrimination relating to his "hurt, humiliation and distress."
"By declaring criminal record as a prohibited ground of discrimination for the purposes of the AHRC Act, Australia has made it plain that the mere fact of having a criminal record should not normally disqualify a person from employment," the AHRC stated.
Now Porter believes the ruling from Croucher could see businesses effectively needing to hire people with serious sex offences or risk discrimination proceedings.
"I find this — as I am sure most Australians would — a result at complete odds with common sense,'' he said in an interview with the Sunday Telegraph. "And I will be ­requesting a full brief on the decision and will meet directly with the HRC to examine the basis on which it was made, as well as, considering all the ­relevant law surrounding this ­decision to see if there are statutory changes that may need to be considered to prevent this type of ­bizarre outcome."
According to The Australian report, the man was sentenced to 12 months in jail back in 2008 for accessing child porn and for possession of child pornography. His sentence was suspended for two years with bonds and charity payments reaching $20,000. There was also a third conviction in 2015 for "failure to comply with reporting obligations."
Suncorp refused to pay the compensation stating that the man was not of sufficient character to work for its organisation at home as a consultant.
Former employment minister Eric Abetz believes Suncorp did the right thing.
"Why the Human Rights Commission constantly feels the need to go in to bat for murderers and paedophiles really is baffling. Suncorp ought be congratulated for its strong stance in ­defiance of this poor ruling," he was quoted as saying in The Australian.
"Suncorp has comprehensive recruitment procedures and provides ongoing training to employees, including in relation to anti-discrimination and equal oppor­tunity," the firm stated. "Suncorp is committed to ­ensuring fair and non-discriminatory methods of assessing a prospective employee's criminal record against the requirements of the role."
Do you agree with Suncorp or the AHRC? Let us know by leaving a comment below.
Related stories:
ACCC chief to health insurers: Clean up your act
Medibank wins court case over 'misleading and deceptive' conduct