Coronavirus and travel insurance: are you covered? | Insurance Business Australia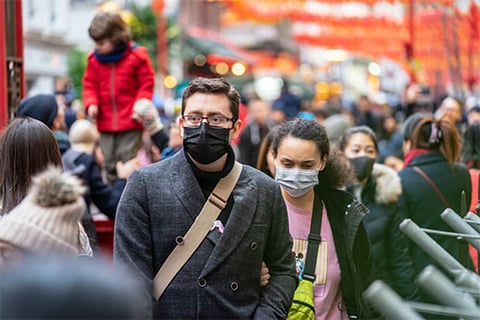 With Italy's cases of the COVID-19 coronavirus rising rapidly, and with the majority of Europe following suit, the global health crisis is showing no signs of slowing down. Iran continues to report cases while here in Australia the count is steadily going up. So, for those thinking of travelling, how will their plans and protection be affected?
Most travel insurance policies, while providing generally quite broad cover, tend not to respond to claims made in relation to epidemics or pandemics – which coronavirus will fall under. Finder, one of Australia's largest price comparison websites, explained that "often, general travel insurance policies have an exclusion which restricts what you can claim in relation to epidemics or pandemics." This does depend on individual insurers, however.
Price comparison site CHOICE similarly stated that many customers will find themselves left without protection because coronavirus is filed under pandemic for insurance purposes. But the site did note that "over half of insurers cover medical expenses resulting from a pandemic," but that less than half of insurers cover cancellation expenses.
However, an industry expert explained that now the coronavirus has become a 'known event', it will become extremely difficult to get any sort of protection if a policy was taken out after late-January.
"When something like coronavirus becomes known, the insurers cut off cover," CHOICE'S Jodi Bird explained. For the coronavirus, this 'known event' date is around January 23, when the World Health Organisation confirmed almost 600 cases of the virus across several countries.
CHOICE explained that once the coronavirus became a worldwide issue, it almost immediately became uninsurable.
"Insurance is intended to protect you against the unknown, so once an event becomes known, it's usually too late to buy insurance to cover you for that specific event," he said. "When, exactly, an event becomes 'known' is a grey area, but generally it's when it's publicised in the media or on official government websites."
The only way to try and find cover for incidents related to the virus is to buy a new and more expensive add-on product, called 'cancel-for-any-reason' insurance. This is the only way to be assured of coverage for cancelling a trip due to fears of coronavirus. But it is likely to be very expensive due to the exclusive nature of the policy, and often does not cover medical or cancellation costs occurred while travelling.