Corporate travellers reveal biggest risks | Insurance Business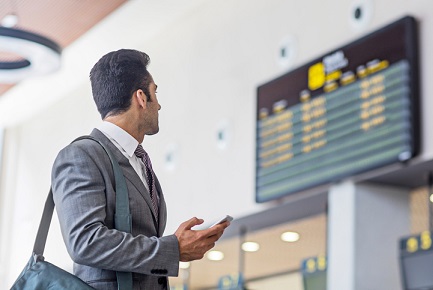 Corporate travellers have rated terrorism as the biggest safety risk they face on the road, according to a new survey.
The latest research from the Global Business Travellers Association found that 45% of those surveyed believed terrorism to be their greatest concern, with 15% listing street crime and 13% listing illness, disease outbreak or sanitation.
The study found that 15% of businesses do not have risk mitigation measures in place, which presents brokers a good market share for increasing corporate travel cover.
Anita Lane, director of Solution Underwriting, a company that recently launched a corporate travel policy, said that while terrorism remains a risk, businesses will always need staff to travel.
"Terrorism is one of those things that is always in someone's mind," Lane told Insurance Business.
"There are always people travelling and it keeps increasing, so it is still a product that people need."
Want the latest insurance industry news first? Sign up for our completely free newsletter service now.
With changing geopolitical dynamics seeing terrorism becoming more of a reality in Western nations, 57% of those surveyed now believe that any destination could be high-risk.
Kuala Lumpur, Jakarta and Mumbai were listed in the seven destinations viewed to be the most unsafe, while Turkey was voted the most unsafe.
Washington D.C, Los Angeles and London were voted the safest destinations.
While terrorism and medical expenses remain top of mind for many businesses as they look for insurance cover, Lane noted that the changing nature of the workforce is also a concern, although it may be underappreciated by businesses.
"The workplace has changed so much," Lane continued.
"A traditional policy will define an employee or director but these days you have people that use a lot of contractors. Businesses may wonder if that covers them under the travel policy - and it does."
Related stories:
Solution Underwriting launches new SME focused corporate travel product
London attacks bring brokers into focus