Cost pressure puts breaks on generous salary hikes | Insurance Business Australia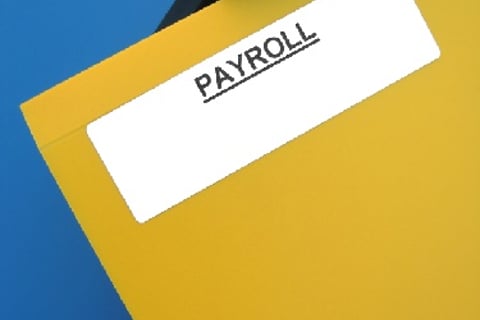 Unless you are in high demand the average salary increase is forecast for less than 3% in Australia's insurance sector, with cost pressure putting the breaks on more generous pay hikes for the year ahead, according to the
2014 Hays Salary Guide
.
The Guide
reveals salary and recruiting trends for more than 1,000 roles in 14 locations. It is based on a survey of over 2,500 employers as well as placements made by Hays.
It found that 54% of financial services employers plan salary increases of less than 3% when they next review, while 51% gave increases of less than 3% in their last review.
Just 6% of employers increased salaries by more than 6% in their last review, and only 4% intend to do so in their next review.
Seven per cent have no plans to increase salaries at all, while 9% did not award any increases in their last review.
"Employers are attempting to do more with less," says
Jane McNeill
, director of Hays Insurance. "They are still under pressure to manage costs and the ceiling for salary increases has lowered in many organisations across Australia.
"Competition for customers across the Australian insurance industry has steadily increased. The heavily crowded market has put added pressure on firms to attract and retain their best talent. From a candidate point of view, the sector remains financially strong and a great place to build a career, although the outlook on salaries is mixed."
McNeill said brokers with strong networks or a track record of generating consistent results and new business development are able to demand a premium salary package when looking at new opportunities.
Broking candidates with a strong technical background in property and liability products are in demand right across Australia.
"Turning to workers compensation, salaries have remained generally flat in most states, while life insurance remains one of the areas of highest candidate shortage. Firms have responded effectively by attracting workers compensation talent or moving their own employees out of workers compensation and CPT into life insurance," she said.
In other key general findings, 41% of employers see a more positive economic outlook on the horizon, 66% expect their levels of business activity to increase in the year ahead, and 63% have already seen an increase in business activity over the 12 months prior to the survey.
When asked about permanent headcount over the next 12 months, 34% of employers say it will increase, 51% say it will remain the same and 15% will make decreases.
Of those employers planning to hire, 79% say the roles will be full-time (down from 83% in 2013).