Could broker campaign targeting unrated insurers cross the pond? | Insurance Business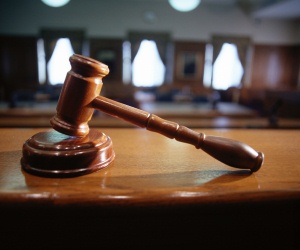 Reports that brokers in the UK have launched a campaign against intermediaries using unrated insurers have prompted questions as to whether Australia could encounter a similar problem.
The UK has seen a number of unrated insurers enter the market in recent years, particularly in long-tail classes. Brokers worry that those new market entrants will not be around to pay claims when they come to fruition, leaving existing players to foot the bill. It has prompted calls for tighter regulation.
Asked if this could become an issue in Australia, NIBA CEO Dallas Booth told Insurance Business they industry was already heavily regulated, preventing brokers from using unrated players.
"Any insurer conducting business in Australia must satisfy the stringent prudential regulatory requirements of APRA," he said. "Also, NIBA publishes the S&P ratings of insurers monthly for the benefit of our members, so they have a clear idea of the rating agencies views of insurers.
"Brokers are under a strong fiduciary and legal liability to their clients to place business with secure insurers at all times. I do not see any difficulties with this matter in Australia, and I am not aware of the concern having been raised to date."
David Coe, director of Northwest Insurance Brokers likened the issue of unrated insurers to unauthorised ones – insurers that do not have a fixed base in Australia and do not have to adhere to the same stringent ASIC and APRA regulations as authorised bodies.
He said intermediaries tend not to use unauthorised insurers as it can impact a broker's professional indemnity exposure. It also means that clients have little recourse if they are unhappy with a claim.
He added that using an authorised insurer provides "peace of mind for the end user, who of course is always the customer".
APRA does make allowances for 'unauthorised foreign insurers' to be used in the event that "business cannot be appropriately placed in Australia" such as atypical risks, high-value insureds, and other risks that cannot reasonably be placed in Australia.
General insurance intermediaries are required to provide data to APRA on their dealings with GI business, particularly unauthorised foreign insurers.