Cover-More's new Cancel-For-Any-Reason benefit provides cover for Bali's Mt Agung | Insurance Business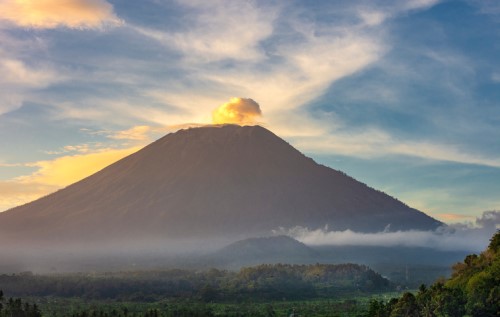 Australians wanting to book holidays with their travel agent can now rest assured they are covered for travel disruptions due to Mt Agung with Cover-More's new agency policies.
In what has been described as an Australian first, Cover-More launched the policies in April with a Cancel-For-Any-Reason (CFAR) benefit as an optional extra, which enables travellers to lodge a claim if their travel plans to Bali are disrupted by volcano activity. Cover-More's agency partners are reportedly the only travel agencies in Australia able to provide the CFAR travel insurance benefit to their customers.
"When travellers take out one of our new comprehensive policies and choose to add on CFAR cover, they can plan to travel to Bali knowing they're covered for Mt Agung activity," said Mike Stein, Cover-More general manager for sales and marketing. "Thousands of Australian travellers who've booked holidays to Bali are worried and stressed Mt Agung may ruin their travel plans, but our new comprehensive policies mean they can plan their Bali holiday and, if the volcano remains active, cancel and rebook new travel or get a refund so they can travel at another time."
The new policy benefits include cover for cancelled tours due to lack of numbers and for travel delay due to an act of terrorism, add-on cover for motorcycles and mopeds with greater than 200cc engine capacity and for heli- and off-piste skiing and other more extreme adventure sports, and increased cover on existing new-for-old luggage benefit.
To ensure coverage for Mt Agung activity, agents should encourage their customers to take CFAR together with their policy and within seven days of paying any money on their holiday. To claim, customers need to cancel seven or more days prior to departure date, and, upon cancellation, will be paid up to 75% of the non-refundable portion of their trip.
Related stories:
TravelCard sends staff to Bali amid volcano eruption
Australian schoolies 'abandoned' by insurers
Insurance trouble for stranded Australian travellers