COVID-19 leaves Aussie music festivals a "massive gamble" | Insurance Business Australia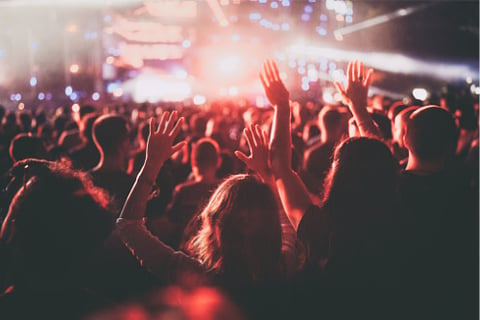 The COVID-19 pandemic continues to impact Australia's music festival industry this year, leaving organisers grappling with the "massive gamble" of putting on festivals despite lacking insurance coverage.
Insurers refuse to provide coverage for major events' losses if they were cancelled at late notice due to COVID-19 outbreaks or government-ordered lockdowns, according to ABC.
Last month, the New South Wales (NSW) government cancelled Byron Bay Bluesfest music festival in the eleventh hour after finding a COVID-19 case in the area, making it the second time in a row that the festival was cancelled due to the pandemic.
"The NSW government is finalising a support package for major events impacted in the event of public health orders, and this includes the recent Bluesfest event," NSW Treasurer Dominic Perrottet said, as reported by ABC.
Bluesfest has not yet revealed how much money it is liable for after its second cancellation. However, it released data revealing 500 workers on-site, 140 trucks and flatbeds, nearly 80 stallholders, and prepared food totalling $30,000 when the event was suddenly cancelled.
Meanwhile, Yours & Owls co-founder Ben Tillman said the industry took a hit from "so many cancellations and so many varying degrees of bad news" during the pandemic that they almost did not expect to successfully hold the Queenscliff Music Festival, a two-day event in Victoria.
The company had to split up crowds into four separate zones, supply hand sanitisers, check the attendees' temperature, and hire so-called "COVID-19 marshals" to ensure a COVID-19-free event, according to Tillman.
"The festival itself cost an extra $1 million to do all the various things we need to do to get it up and running in a safe way," he said, as reported by ABC. "Plus, you've got the fact you're paying ongoing overheads for the 12 to 15 months for what it has been with not working. We kept all our staff employed during COVID. It's been crazy.
"There's no insurance available for events right now. So it's a risk. The closer you get to the event, the deeper into the gamble you get. It's a gamble. We're basically taking a massive gamble."
Event organisers' struggles bring to light The Australian Festivals Association's (AFA) calls for a government insurance scheme to help the industry survive during the pandemic.
"We have been advocating for quite some time now for a business interruption fund, which would have adequately addressed the issues that Bluesfest faced. That's exactly what we warned might happen," said AFA director Julia Robinson, as reported by ABC.
She added that the scheme could help promoters. However, it would not protect events like the Queensland Music Festival or touring festivals that need to travel around the country.
"WA and Tasmania both have packages announced," Robinson said. "For the other states, the touring circuit is national, and it's mostly east coast. If there's only one of the three major states with a cost-recovery scheme or business interruption fund, then it won't help the whole of the touring ecosystem."