CQIB convention draws record turnout | Insurance Business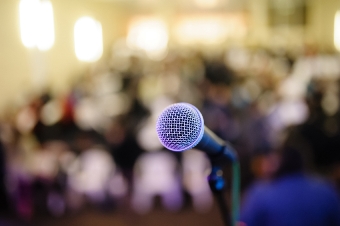 The Council of Queensland Insurance Brokers (CQIB), a professional association that plays a key role in the Australian insurance industry, has reported a record turnout to its recently held convention.
The 24
th
annual CQIB convention held from 25 August – 28 August at the Sanctuary Cove has been attended by some 172 brokers from around Queensland.
Sean Bemrose, CQIB president, said the CQIB convention has developed a reputation of delivering quality professional development opportunities and first-class entertainment in its 24 years.
"The 2016 convention began with the
Allianz
Golf Tournament, before guests rocked the night away entertained by iconic Australian band Dragon at
CGU
's Opening Dinner Beach Party," Bemrose said.
"On Friday, a full day of training around the convention theme of Risk Management was followed up by
Vero
's Fire and Ice Dinner.
"And on Saturday, big name industry speakers including
Mark Searles
and
Anthony Pagano
and inspirational presentations from Jessica Watson and Brian Freeman were all stand out presentations, which culminating with a night to let your hair down with Big City Beat entertaining guests thanks to
QBE
.
"The entire convention is [a] testament to the hard work and dedication of the team to continually develop first-class events, which is why we are attracting record numbers of brokers in attendance." Bemrose commented.
The CQIB Convention was held with the support of leading insurance companies including Gold Partners, CGU, QBE, and Vero. Silver partners were Allianz,
Centrepoint Alliance
,
Chubb
, Emergence, Macquarie, Principal Finance,
QUS
, and
Zurich
.
Related stories:
FOS to hold dispute resolution conference
UAC partners with insurance analytics forum