Critical risks will become more difficult to forecast: Marsh report | Insurance Business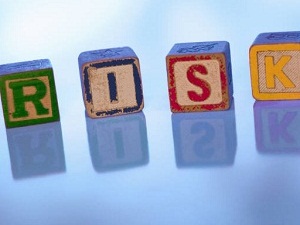 The majority of risk professionals, C-suite executives and financial professionals agree that forecasting critical business risks is difficult today and won't get any easier in the next three years, according to
Marsh
's latest
Excellence in Risk Management
report.
"The risk landscape is evolving like a version of Moore's law, seemingly doubling in complexity every few years," the report said, saying financial institutions along with transportation and manufacturing were the sectors most likely to see forecasting becoming more difficult.
"The interconnected dynamics of geopolitics, technological advances, global economic integration, social instability, climate change, and more mean that the manifestation of one risk is increasingly likely to influence others."
It cited an example of a known risk, such as hurricanes, meeting with an emerging risk such as rising tides, with the outcome not easy to predict.
"The combination may exacerbate volatility and create new vulnerabilities with the potential to significantly damage organisations that have not prepared for the convergence of the old and the emerging."
One vice president of risk management at a major telecommunications company said one reason for neglecting to anticipate emerging risks was simply down to other work, such as the current emphasis on cyber risk, getting in the way.
"The overarching focus on data and network security, in a way, reduces our ability to focus on other areas," he said. "So the data stuff has gotten so much priority within the company – and that's great – but the short side of that is that other things may not get as much attention."
Risk professionals cited five main barriers to understanding the impact of various emerging risks on business strategy and decisions as:
Lack of cross-organisation collaboration
Cultural/institutional
Budget
Inability to model the magnitude of the risk
Lack of awareness of key risk management concepts
But Marsh added that its focus group participants, drawn from what it considered to be forward-looking companies, cited many examples of conversations, both formal and informal, around the intersection of risk and business strategy.
The director of risk management at a global technology company said she is 'starting to see some of the silos breaking down, and seeing more risks being incorporated into everyday conversations.
"I see more people taking ownership for risk within their own groups, and then sharing across functions how they're managing that risk, and then working collaboratively."
And a director of risk management at a major food and beverage distributor said there were many ways to get leaders' attention: "If we feel like it's going to impede sales and negatively affect our customers, the buy-in is pretty easy, with a solid plan."
Find the full report
here
.