Demand for weather risks protection rising | Insurance Business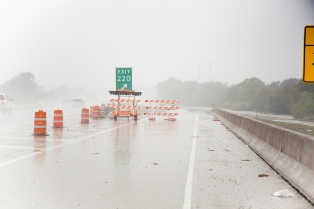 More corporates are seeking protection against weather risks across a range of industries and geographies. This, plus the rich capacity of insurers and other players to take risks, as well as advancements in data quality, modeling techniques, and related technologies spell good news for the weather risk management business.
Leading market participants agreed that despite recent significant losses due to natural catastrophes, the market remains in good health and is poised for growth.
"Overall, I'd say the market is thriving," Claire Wilkinson, managing director for alternative risk transfer solutions at
Willis Towers Watson
(WTW), told
Field Gibson Media
. "There's plenty of capacity in the market from insurers, reinsurers, and hedge funds," and "on the buy-side – all our existing clients have renewed coverage and some new buyers have come into the market."
Rival companies Sompo Global Weather and Nephila Advisors echoed the opinion.
"Demand is definitely increasing," said Marty Malinow, president of Sompo Global Weather. "We're very encouraged by growth not only from existing customers but also from new industry verticals beyond energy and from buyers in emerging markets in Asia, South America, and Africa."
"We're seeing consistent growth in interest from existing and new clients," Barney Schauble, managing partner of Nephila Advisors, told the news agency. "There is increasing awareness that weather is a risk you cannot control but that you can get protection for."
Wilkinson noted that while some insurers incurred losses this year due to yet another warm winter – causing some to drop out of the market – these losses "pale into insignificance" compared with the impact of multiple natural catastrophes in 2017.
Kurt Cripps, managing director and global head of weather risk at Aon Benfield, said he also expects "some retraction of capital from those doing both cat and weather" due to this year's natcat losses.
Sompo's Malinow said he has not seen capacity withdrawn from the market, but if the 2017 natcat losses result in a sharp increase in reinsurance rates this month, then insurance prices will also likely increase,
Field Gibson
reported.
"We believe weather pricing is going to follow reinsurance pricing... but with a time lag of about a year," he said.
The energy sector remains the biggest single source of demand for weather hedges, but the agriculture and construction sectors are also gaining relevance, the market players noted.
Related stories:
Revealed: insured losses surge to new record
Swiss Re announces estimated 2017 global insured catastrophe losses