Difficult balancing act for aged-care clients | Insurance Business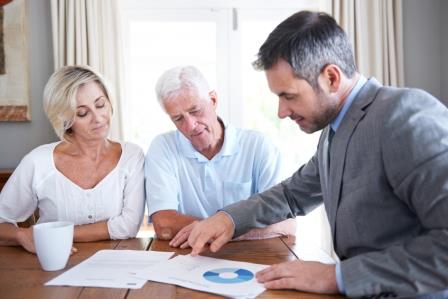 Businesses operating in the aged care sector have long been required to perform a difficult balancing act between duty of care and dignity of risk – that is, while they're obligated to keep residents safe, they can't do so at the cost of human rights.
Now, with the Royal Commission currently investigating quality and safety within the aged care industry, the difficulties around dignity of risk are being brought into the limelight – and brokers are being encouraged to address the topic with their clients.
"Dignity of risk has been in the Aged Care Act since 1997 but we enter a time, a new paradigm, particularly in governance for aged care, where we need to consider, and should consider, dignity of risk as a human rights issue," says Anthony Black, a senior risk consultant with Ansvar Risk.
The term 'dignity of risk' refers to the notion that a person has a right to take reasonable risks and, when they are stripped of that right, their wellbeing and self-esteem is severely compromised.
"When we eliminate risk from an individual, we eliminate the person," says Black, a former nurse and health service executive who now works with boards in the aged care sector to safely implement concepts such as the dignity of risk.
"Our responsibility is to find the way in which an organisation can create a culture where there is the opportunity to take appropriate risk, and balance that with the responsibilities of the provider to provide a safe level of care," says Black.
Of course, determining what choices are reasonable can be challenging for operators in the aged care sector and implementing the dignity of risk concept can prove problematic at times.
"Dignity of risk really goes to the question of autonomy and we accept that we have autonomy," says Joe Ibrahim, a professor of forensic medicine and head of the health law and aging research unit at Monash University.
"The challenge with autonomy and residential aged care is that half to two-thirds of the residents have some form of cognitive impairment, which then requires discussion and deliberation around what activities a resident has chosen, whether they are fully aware of the consequences of the choices they're making, and then what are the rights and responsibilities of the resident, the staff and the board," explains Ibrahim.
Of course, compromises are going to have to be made by aged care operators, residents and staff in order to find an appropriate balance between duty of care and dignity of risk.
"Dignity of risk and the way it's written into the act and into the standards is not an all-or-nothing phenomenon," says Ibrahim. "Decisions need to be made in the middle and they're shared decisions which requires far greater involvement."
Lyle Steffensen, national practice leader at Marsh Care Solutions, agrees that additional focus will have to be afforded to the area moving forward, if Australia wants to improve the standards and quality currently found in the aged care sector.
"As the leaders, we need to come up with something different," says Steffensen. "That's what these Royal Commissions are asking for, they're asking for something which is actually a higher level of community expectations and what we're delivering and that is the problem."
For brokers with clients in the aged care space, Ansvar is hosting a dignity of risk forum in Sydney, on Thursday, May 23, and has invited all aged-care boards and executives to attend.
The forum will be led by Anthony Black and will feature guest speakers Joe Ibrahim and Lyle Steffensen. Interested parties are asked to contact Catherine Kenna to register.