Domestic violence perpetrators using insurance to cause further harm – Allianz report | Insurance Business Australia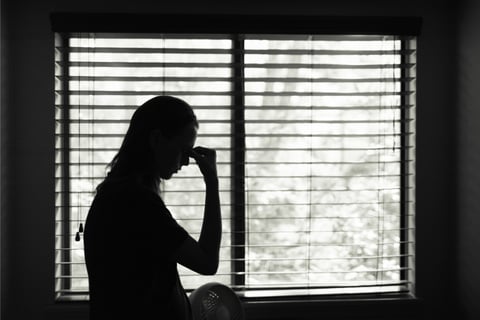 Family and domestic violence has intensified during the COVID-19 pandemic as people are forced to stay at home – and insurance giant Allianz Australia (Allianz) has warned that some perpetrators are using insurance policies to cause further harm.
Released to mark the International Day for the Elimination of Violence Against Women, the report was commissioned by Allianz and completed by YouGov. It found that 78% of the Australians surveyed were not aware or completely unaware of the risks posed to victims when insurance is manipulated to inflict harm.
Moreover, while the respondents were largely aware that financial products (85%) or technology (89%) can be used to inflict harm in situations of family violence, the survey found a significantly lower understanding when it comes to insurance (70%).
Although 61% of the respondents were concerned that perpetrators of family violence may manipulate insurance policies or insurance claims as a form of abuse, 20% were unsure how it can occur.
Australians surveyed did not realise that insurance can be used to inflict financial and emotional harm by a partner named on the policy demanding half of the claims settlement even after they have moved out (51%), impersonating someone to find out personal information (51%), intentionally damaging someone's property (47%), and cancelling a policy without the other party knowing (44%).
In addition, 43% were unaware that their insurance policy can be changed without their consent if a family member or ex-partner is still listed on the policy.
Read more: NRMA donates $2 million to Full Stop Foundation
"Victims of family and domestic violence are already dealing with immense vulnerability and pressure, and the pandemic has only intensified this," said Sema Musson, general manager, conduct and customer advocacy from Allianz Australia. "Our research has shown that some Australians do not understand the risks to their insurance in a family violence situation, and that leaves people who are already vulnerable open to further harm. We want to ensure people feel safe, supported, and informed in relation to their insurance, and this needs to start with understanding and then educating others."
Allianz partnered with Gendered Violence Research Network (GVRN) at UNSW to further analyse how insurance may be used to abuse and strengthen the initiative's support for vulnerable customers.
Allianz advises consumers in situations of family violence to:
Contact their insurer to notify it of the situation;
If it is safe to do so, discuss how to separate policies from their partner or family member;
Ask the insurer whether there is any additional support that they can provide in relation to insurance; and
Seek independent legal advice.
Over the years, the insurance industry has been seeking ways to protect customers from family and domestic violence, especially when the pandemic forced everyone to stay at home.
Last year, Insurance Australia Group (IAG) introduced a family and domestic violence policy that outlines how it can assist not only customers but also employees who might need support, including using extra empathy, care, and confidentiality when handling claims and providing details on organisations that customers can be referred to if they need urgent help.
Meanwhile, early this year, NRMA Insurance donated $2 million to Full Stop Foundation, a fundraising arm of Rape & Domestic Violence Services in Australia. The donation enabled the foundation to launch a free and confidential 24/7 telephone counselling line and online counselling service for people experiencing domestic and family violence.