DUAL CRO on why achieving a culture of compliance is imperative | Insurance Business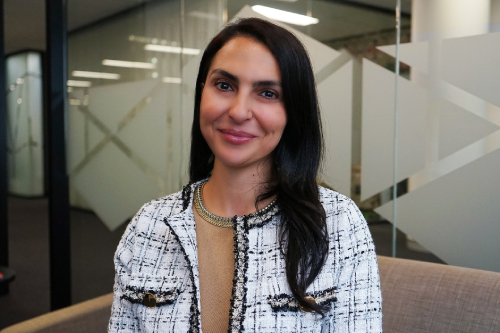 "The biggest challenge for companies is the ability to create an effective culture of compliance, which is embedded in the company's DNA."
That was the assertion made by Rita Gillam (pictured), general counsel and chief risk officer at DUAL Asia-Pacific, when Insurance Business caught up with her to take a closer look at compliance ahead of the general insurance reforms coming into effect this year.
In Gillam's view, rolling out a few strategies just before the reform implementation date to attain initial compliance is one thing, but to have those processes be effective and sustainable in the long run is far more challenging. She said staff buy-in, as well as operational, technological, data and system updates and changes, and ongoing review and consideration will be necessary.
"It is critical for companies to recognise that while general insurance reforms may affect the organisation as a whole, it is the people within those organisations who will ultimately be the ones implementing the reforms in a material way," stated the CRO.
"As such, it is imperative that companies look to invest in their people by providing them with adequate resources, training, and support required to implement changes effectively. Staff should feel comfortable with new process and procedures in advance of the effective date to ensure day-one compliance."
At DUAL, for instance, Gillam said staff training is a priority. She described the underwriting agency as a people-first organisation that counts continued professional development and well-being as areas high on the agenda.
"This enables a culture of dynamism and transparency that assists the company to appropriately and efficiently respond to external changes both in the regulatory sphere and the marketplace," highlighted the DUAL general counsel.
"When your company is fast-paced and growing, it is difficult to balance the commercial considerations and aspects with the practical implementation of the reforms; however, achieving a culture of compliance is imperative for the sustainability of businesses in this environment."
Gillam believes the challenge is to establish a long-term mindset about regulatory changes, not only in the lead-up to the reforms but also, and perhaps more importantly, thereafter.
As for the outcomes, she had this to say: "While it is difficult to predict – as there are a great deal of unknown implications of the regulatory change, including how the regulators will respond from both a company and industry perspective – my view is that the strengthening of breach reporting to Australian Securities & Investments Commission (ASIC) will have the greatest impact.
"The reforms require all stakeholders and departments across an organisation to incorporate more stringent identification, investigation, and reporting processes with strict timeframes that must be adhered to. The changes also impact the various organisational tiers and isn't just localised to R&F or C-suite, as the collection of quality frontline data is just as important as the reporting itself."
An advantage of this, said Gillam, is better oversight and transparency within firms, which in turn will foster what she called "greater awareness and potential" to harness the knowledge in a way that is commercially beneficial.
"I think these reforms will alert ASIC to systematic issues in the industry before any one company realises its broad-scale nature," the CRO went on to tell Insurance Business. "In so doing, the reforms may assist ASIC and the industry to nip issues in the bud before they become widespread."