Emergence CEO: "It's a new era that we're entering" | Insurance Business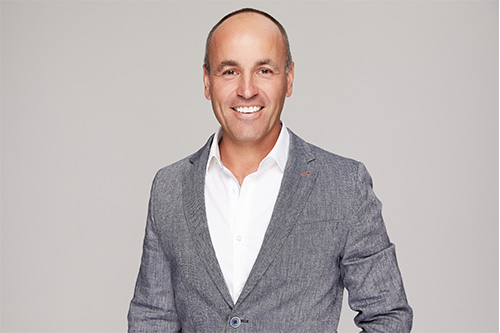 When Troy Filipcevic (pictured) founded Emergence Insurance back in 2014, cyber insurance wasn't really a point of emphasis in the Australian insurance industry.
"It was a product that was available more in the US – there were a couple of insurers offering it here but it didn't seem like there was much of a concerted effort to grow and improve cyber coverage," Emergence's CEO said to Insurance Business. "From where I stood, it was worth having a crack, and look at cyber now – it's one of the trending topics in insurance."
"It's gone from brokers sometimes struggling to understand and talk about it, to now being understood as a major area of risk management for businesses," he added.
This transition has only accelerated during the COVID-19 pandemic, which has highlighted the reliance that businesses have on technology these days, Filipcevic said.
"If you're running an SME with 10 employees and you were all coming in to one office, that's one centralised location that needs to be considered in terms of cyber coverage," he explained. "When everyone's working from home, this effectively creates 10 separate offices and multiplies the risk greatly, particularly since human error plays a massive role in cyberattacks."
As Australia's only dedicated cyber insurance underwriter, Emergence is committed to staying on top of trends in this "constantly evolving industry", according to Filipcevic. One recent example of this is the company's creation of an in-house incident response and cyber claims team to manage and settle cyber-related claims.
Read more: Emergence unveils in-house cyber incident and claims team
"We're passionate about being able to build a value proposition for brokers based on keeping these processes in-house," Filipcevic noted. "When a client calls us with a cyber security issue, every second counts. The minute they call, we need to be able to respond, and so having this in-house team of cyber security experts allows us to react more efficiently and give advice instantly, pulling in other experts where necessary as we go."
Another way in which Emergence has innovated is its launch of a cyber insurance product designed specifically to protect families. It took more than three years for Emergence to develop, according to Filipcevic, and is an Australia-first product of this nature.
"The proliferation of connected and web-enabled devices in households, whether it be laptops, tablets or even fridges, is growing rapidly and has really become entrenched in everyday life," he said. "This opens us up to more cyber risk at home, and it's only now that brokers can access a readymade solution for clients to transfer that risk into an insurance policy."
Read next: Emergence launches Australia's first stand-alone family cyber insurance
In addition to identity theft and ransomware cover, the policy provides coverage around cyber-bullying, something that has been shown to affect one in five kids in Australia, Filipcevic stated.
"Cyber-bullying is a massive issue but parents don't necessarily have the skills to deal with it appropriately," he said. "That's why we provide access to expert counsellors and advisors, so that they can navigate these issues with professional assistance."
With remote working set to become a regular part of Australian work lifestyles in the future, Filipcevic is adamant about the need for cyber insurance.
"Working from home is here to stay," he said. "Brokers need to make their clients aware of the need for cyber insurance – it's a new era that we're entering."