Emergence launches Australia's first stand-alone family cyber insurance | Insurance Business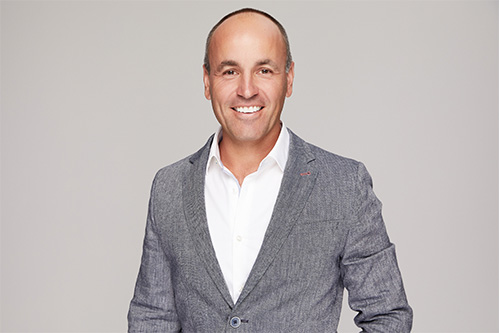 Emergence has launched Australia's first stand-alone personal cyber insurance policy that responds to a wide range of cyber risks for families and individuals in an event of a cyber-attack. In today's digital world and with mass remote working, cybercrime is becoming more prevalent and lucrative.
According to Troy Filipcevic (pictured), founder and CEO of Emergence, with lockdowns and restrictions enacted across Australia, as well as increased digitalisation, technology is playing a bigger role in every family's life.
"Whether they're shopping online or they're organising their hectic lives […] technology is very much entrenched in family life. There's a number of connected devices now in homes, whether it's the fridge or the kids on their tablets," Filipcevic said. "With technology becoming more and more a part of our lives, it opens us up to cyber risk. We think it is important that not only should we insure businesses, but we should also insure individuals and families across Australia."
Read more: AXIS expert looks at increasing cyber risk awareness
According to a white paper released by the company, titled 'Personal cyber insurance: the smart solution to countering cyber crime,' 88% of the Australian population uses the internet, and 71% use social media. This, Filipcevic says, provides a fertile ground for criminal activity and antisocial behaviour to take place online – including cyberbullying.
"There are 10.9 million households connected to the internet – and cyber bullying impacts one in five students. It's very rampant; everyone knows someone that's been attacked online," Filipcevic continued.
"What tends to start as a nasty comment on social media can very quickly escalate into something that starts to become defamatory [or] so hurtful to the individual that they start to be a shadow of their former selves. They're the type of people that we want to help with this policy."
Even the common clicking on an email, he added, which takes place in both commercial business settings and households, exposes individuals to risks. Filipcevic hopes that providing cover for families might inspire conversations at the dinner table about cyber security.
"If it just starts a conversation at the dinner table around cyber security and what the family's doing about it, whether that's the parent or the child, from our perspective, that's fantastic because we're building awareness and educating people about cyber risk in their homes," he explained. "We just so happen to have an insurance policy that can help them navigate this issue."
Read next: AXA XL announces new chief underwriting officer for cyber
The policy should also be of interest to brokers because they are in the business of risk advisory, Filipcevic added. When advising a client on a personal or commercial matter, they're highlighting the risks they face.
"Cyber security is something that's been a massive risk for a very long time, and its only now that brokers have got a solution to help their clients transfer that risk into an insurance policy on cyber in the home. If a broker is starting to position themselves as a trusted advisor to an individual, this is certainly something that they must be talking to their clients about."