Emphasis on consumer trust as new General Insurance Code of Practice released | Insurance Business Australia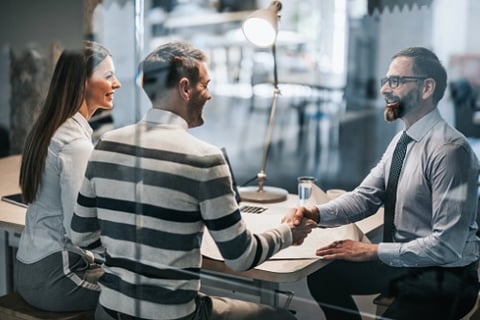 The 2020 General Insurance Code of Practice was released in its entirety by the Insurance Council of Australia (ICA) on January 01, with an emphasis on consumer trust and experience. Insurers are expected to implement the new code by January 01, 2021. However, the family violence policy provisions take effect earlier, on July 01 of this year.
The 2020 code builds on the previous provisions set out by its 2014 counterpart but goes further in attempting to build excellent levels of consumer trust – with certain provisions included to ensure this.
Gary Dransfield, president of the ICA, unveiled the code by explaining that its significance is born out of the fact it is a continuously changing document.
"The General Insurance Code of Practice has long set the benchmark for self-regulation in the financial services sector," said Dransfield. "It is a living document that strives to reflect evolving community expectations."
Dransfield explained that it is a product of more than two years of planning. By considering feedback and input from a variety of organisations, it was forged through a collaborative process of policy building. Member insurers, consumer advocates, regulators and the government were all part of the process to make this code the most thorough and expansive yet.
"Their diverse insights were invaluable to the review process, ensuring the code better responds to evolving community standards," explained Dransfield. "Together, we have delivered a code that is more customer-centric than ever before."
Read more: ICA appoints two new directors
Paul Muir, founder and director of Compliance Advocacy Solutions, has worked with insurers on how to best implement previous codes and he believes that the most recent is the most comprehensive yet.
"For me, the new code is all about building consumer trust," Muir told Insurance Business. "The code is really going to help from and it will enable them to better respond to consumer needs and expectations."
New provisions mean that consumers are always at the forefront. "I think there are some really important changes to the code from 2014," Muir said. But it is the small, but significant, part three section that Muir believes is the most important new aspect.
Part three reads that "we, our distributors and our service suppliers will be honest, efficient, fair, transparent and timely in our dealings with you." The important change from 2014 is in the wording, explained Muir.
"In 2014, the overarching obligation only applied to certain parts of the code – now it's in respect to every single dealing that an insurer has with customers," Muir told Insurance Business.
Because all the stated elements of part three must be present in every conduct, it becomes the most important strand to abide by.
"Even if you comply with every other part of the code, but don't comply with part three – you're still in breach of it," said Muir. It seeks to ensure insurers act in this customer-focused way in every aspect of their work.
This now also extends to insurers' distributors and service suppliers. "It firmly holds the insurer accountable for the conduct of its distributors and suppliers," said Muir. The insurer will now have to monitor and oversee all conduct of any dealings with customers, from start to finish. "I think part three is going to be one of the most important parts of the new code – I think it is a huge step forward," he said.
Other new additions to the code have a similar desire to put the customer at the heart of insurance. The family violence policy provisions come into effect earlier than the rest of the code, illustrating its importance. There is also enhanced sanction powers for the Code Governance Committee, who can now issue sanctions when there is any breach of the code – rather just a failure to rectify a breach.
A significant new feature is also the emphasis on spotting and helping those customers deemed vulnerable. Insurers will be trained in identifying a customer who may be experiencing vulnerability, in whatever form, and will make efforts to provide as much help as possible for that individual.
Read more: ICA board director resigns
The provisions included in the new code go far in cementing that customers are put first. It is an industry that is striving to do that already, and the code should be seen as a form of guideline to continue this aim. "It is important to put the code into context," Muir told Insurance Business. "From my work with insurers, they take the code very, very seriously."
Muir explained that insurers are already acting on the code's message.
"Insurance companies are on your side, they are there to help you," he said. "Your insurer should almost be viewed as a partner." Muir points to the compassionate response to the bushfires, as evidence that insurers are already striving to go above and beyond.
"You see this playing out at the moment," he said. "It can be seen in the industry's fantastic, compassionate response to the bushfire crisis." The new, 2020 code will only continue to help.