Employees at Kona & Co. now have four-day work week option | Insurance Business Australia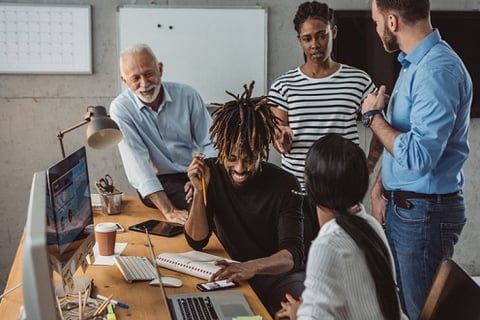 Insurance recruitment firm Kona & Co. has announced that all its employees now have the option of a four-day work week without salary cuts.
In a statement, Kona & Co. said the decision stemmed from the desire of managing director James Toth to find a way to provide employees with more "trust, autonomy, culture, and, most importantly, mental health sustainability."
Read more: Kona & Co. makes two senior hires in its insurance division
"With the belief that productivity doesn't equate to fixed hours, James has implemented the optional four-day work week as a reflection of the team's tremendous work ethic and ability to go above and beyond in less time than the traditional five-day workweek suggests," the company said in its statement. "The team at Kona & Co. are continually talking about and reimagining what mental health sustainability looks like by creating a space where everyone feels empowered to make their own decisions that lead to the best outcome for everybody. The team will always put their candidates and clients first - that's always been a non-negotiable for us.
"I feel like I'm constantly telling my team to slow down!" said Toth. "They're so excited and eager to get out there, to do more, to help more. It has been a massive year of growth for Kona, and I feel like in order to build a sustainable business, our team needs to feel happy, positive and empowered to make decisions that are not only right for their clients and candidates but their mental health too."
Read more: Reducing hours, boosting efficiency in insurance
Growing trend
The move is part of a growing trend among employers in Australia towards offering a compressed work week. According to research from Mercer, the number of organisations offering compressed work weeks has risen by 29% over the last four years – and today, more than one in four Australian organisations (27%) are offering this benefit to employees.
Chi Tran, head of market insights and data at Mercer's workforce consulting practice, said that the trend shows that flexibility and wellbeing continue to be a priority for Australian organisations.
"The clear themes emerging from this year's study are increased support for employee wellbeing – across mental, physical and financial – and flexibility is inextricably linked to this," said Tran. "We're seeing organisations take a different and more creative approach to the benefits they provide their employees. It's becoming less about offering a generic, uniform suite of benefits for everyone, and evolving to become more personalised, collaborative, and flexible."