Ensure Recruitment MD on "one thing that's definitely changed from the pandemic" | Insurance Business Australia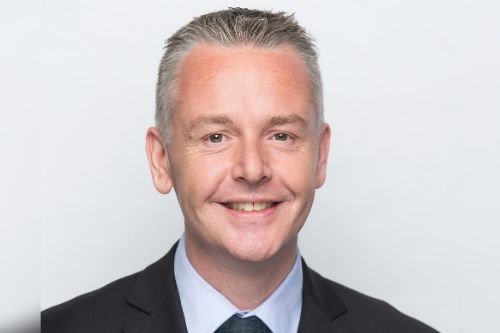 Ensure Recruitment, which came to life during the global financial crisis (GFC) and turned 12 this month, is no stranger to challenging recruitment markets. Insurance Business caught up with managing director Paul Murphy (pictured), who shared not only what's changed but also what has remained the same all these years when it comes to insurance hiring.
When quizzed about the difference between recruiting during the GFC and during the coronavirus crisis, Murphy responded: "If I go back to March, April when we had the lockdowns, that was more difficult than the GFC, and only because [the pandemic] is something that we've never dealt with before. Whereas I think most organisations have been through recessions before.
"And while there isn't a playbook of how you come out of a recession, it is something that the candidates and clients are aware of. Whereas the global pandemic was totally new for everyone, and nobody really had a playbook of how they were going to handle this."
Much of the planning within companies at the time, he highlighted, revolved around businesses' response to COVID-19, with remote working being a common priority among employers.
"Some organisations had been set up for that; some hadn't," noted Murphy. "And even in the ones that had, suddenly they were looking at their IT infrastructure to say, 'Well, if we've got 5,000 employees in Australia, at any one time we might have had 1,000 people working from home. But if we've now got 5,000 people working from home, is our IT system up and running? Is IT security there? How are we going to do this? Do we need to order more laptops?'
"So there was a lot of that going on in March, April time, which meant that recruitment wasn't as buoyant."
In fact, he cited an immediate hiring freeze across most of the industry last March. The same, however, can't be said for the succeeding months.
"What we saw coming back from May, June, July, has been incredibly buoyant," recalled Murphy. "So organisations have been able to really effectively get people working from home. The insurers, in particular, have been very good around remote inductions, hiring people, couriering laptops to them, and especially for essential business roles. So areas like underwriting and claims, actuarial, have all just been business as usual from around the May, June period."
Broking, meanwhile, has been "incredibly busy," said the talent acquisition expert, who added that Ensure Recruitment has not witnessed redundancies within the broking market since the start of the pandemic. What does exist, according to Murphy, are "huge amounts of vacancies" across all levels at firms.
"It's a really candidate-short market currently, where good candidates are certainly able to go out and have a very good set of options if they are ready to make a move," he told Insurance Business.
New expectations
When asked whether new requirements have emerged, Murphy stated: "I think the biggest thing that we've seen, certainly from candidates in the market, is that, prior to the pandemic, flexibility in working was seen as a benefit; and if companies offered that, it was a benefit to employees.
"Whereas what we're seeing now is, with candidates, this is now an expectation. And so if organisations aren't offering flexibility, candidates aren't as willing to even consider them as an option. So that's been a real thing for the candidate side – that flexibility has become an expectation, no longer a benefit."
The managing director said employers that are offering better flexibility are certainly attracting more candidates to them. "That would be one thing that's definitely changed from the pandemic," he stressed.
Additionally, Murphy cited "some wonderful stories from clients" pointing to increased productivities and better results from work-from-home arrangements.
"I think the challenge that we're seeing now from senior HR directors within the general insurance and broking world is how do they find that balance post-pandemic of allowing people more flexibility but still developing an office culture, making sure that there are people coming in and building relationships within the office," he noted.
"But all indications that we're seeing from the majority of our clients is that there will be more flexibility offered in the future than there was prior to the pandemic."
As for Ensure Recruitment's own development, the company recently added Adelaide to its list of locations. The new office was introduced in January.
"We started in Sydney, then went to Melbourne, Brisbane, Auckland, and now we've just opened our fifth office in Adelaide to give us more geographic coverage across the country," said Murphy. "So we will be looking at ensuring that our service delivery has remained always the way it is – that we're having access to the best candidates in the market, which therefore give our clients an edge in terms of what they do by having the best people.
"We have built a reputation based on being able to provide amazing service and really investing to make sure that the candidates that we represent are the best in the market. And that goes through whether it's a GFC, a pandemic, or a really buoyant recruitment time. It's the constant building of great relationships in the market that see through more difficult times in recruitment, because you have that loyalty from your clients and your candidates."