Events, insurance, and the COVID effect | Insurance Business Australia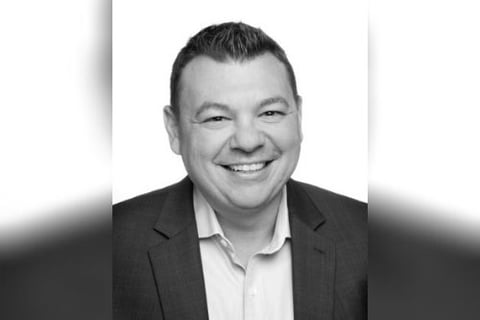 "I tend to take an optimistic viewpoint and believe that the events industry will bounce back bigger and stronger than ever."
Those were the words of Marsh Australia's Simon Calabrese (pictured) when Insurance Business caught up with the entertainment & leisure industry leader, who shares the hope that the coronavirus will be eradicated and a state of normality will eventually be restored. One change he foresees, though, is the greater appreciation for live events – be they music, festivals, sports, or gatherings such as conferences and exhibitions.
Calabrese shared: "What I'm hearing from clients and the general public is that, prior to COVID-19, many people took events for granted. If there was a concert or gig down the road that didn't fit into an already busy calendar, there was always comfort in the fact that there would be another gig next week. That sentiment has changed greatly.
"Australians are social creatures. The loss of social interaction in 2020 has fuelled the desire to head out to events as soon as it is safe to do so. Once COVID-19 is under control, promoters will have the confidence to put on events again. My guess is that we will see a measured increase in the number of events being staged with an overall increase in participation for all types of events."
From an insurance standpoint, however, Calabrese conceded that we are currently experiencing "the hardest market of the past 20 years" – the impact of which is being felt globally, principally due to significant losses that insurers and reinsurers alike have suffered in recent times, coupled with losses associated with the pandemic. Contingency insurance for events is no exception.
The national manager, whose team also looks after leisure businesses such as adventure parks, cited the difficulty in getting full coverage.
"Clients have had to look at changing their risk profile for the fact that there simply isn't an appetite within the current insurance market for high-risk industries," Calabrese told Insurance Business. "Insurers are either reducing capacity or exiting from particular industries and/or lines of insurance.
"And that's not just on primary lines; we are seeing the same on excess lines as well. Excess liability is becoming increasingly more expensive than it was 12 months ago, and we are seeing markets increase their minimum attachment points for high-risk industries. Whereby in the past we would see markets participate over a $10 million primary layer, insurers are now opting for $50 million minimums which can make it difficult when trying to complete a placement for, say, a mid-market adventure park."
Read more: Wimbledon cancelled: "We're fortunate to have the insurance"
As for the communicable disease extension in event cancellation policies, Calabrese stressed that it's a broker's responsibility to present all the options for additional coverage.
Referring to communicable disease in general, he explained: "It's up to the insured at the time of placement whether they take on that risk themselves or they pay an additional premium to have that exclusion removed.
"In Australia, I would suggest that over the past 18-plus years I have seen less than 5% of event promoters elect to cover communicable disease. This is most likely for the fact that Australia has had relatively low exposure to pandemic risk and therefore promoters saw it as a nominal risk not worth insuring. The majority of event cancellation claims that we have seen in Australia relate to natural catastrophe, inclement weather, venue damage, and non-appearance of a principal artist."
Naturally, the present pandemic has put communicable disease coverage under the spotlight, with more people now taking it into consideration when taking up insurance. COVID-19, as it stands, is now specifically excluded as it is currently a known risk.
So what's on top of the agenda now?
When asked about his priorities for the year, Calabrese responded: "Continue to do what we did in 2020. As soon as COVID hit, Marsh got on the front foot and set up an online coronavirus risk hub, providing regular updates and advice to clients in order to get them through what was previously uncharted territory."
The entertainment & leisure team, meanwhile, has been and continues to be busy assisting clients during this difficult period – whether that be through the expedited settlement of claims, negotiating pro-rata premium refunds during lockdown, and/or tailoring policies to better suit the changed risk profile of clients throughout the crisis. They have also been regularly updating the unit's online advice library, specifically targeting the entertainment & leisure industry.
"So that was our main goal in 2020," Calabrese told Insurance Business, "to provide advice to clients so that they are kept abreast of the risks of COVID-19, what they should be thinking about, and then working very closely with the insurance market in order to provide fair outcomes for all parties. We will continue to do more of the same in 2021 while helping our clients prepare for, hopefully, more positive times ahead."