Ex-broker lifts lid on cyber insurtech launch | Insurance Business Australia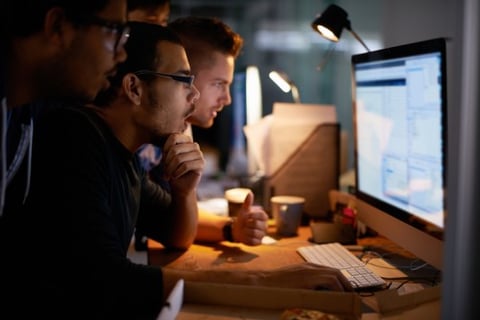 A recently launched insurtech firm which specialises in the direct sale of cyber insurance targeted at the SME market has not ruled out working with brokers in the future.
Ex-broker and Edmund founder, Richard Smith, said that since the business launched just under a month ago, it has been well-received.
"Interestingly, we are a direct player but even in the three weeks since we have launched we have had interest from a couple of insurance broking companies about potentially allowing their clients to access Edmund," Smith told Insurance Business. "That might be something we consider in the future, but for now our entire focus is on providing an improved customer experience to SMEs on a direct basis and further developing our underwriting algorithm."
Smith said that he, and co-founder Chris Lynam, came up with the idea for Edmund to tap a gap that they see in the cyber market for SME clients.
"We could see the way businesses wanted to purchase insurance was changing and we could see they wanted to purchase these options through a direct digital platform," Smith continued. "Also, we felt up until now really a customer focused cyber insurance solution wasn't available for the SME market. We felt there was a great opportunity to start a direct offering to fill that vacuum which we think existed."
Edmund, which has its policies underwritten by Munich Re Syndicate at Lloyd's and features a 24/7 emergency response service from KPMG, offers broad cyber coverage with Smith highlighting the cover around social engineering fraud as a key benefit.
Smith, meanwhile, said that for the industry, one of the biggest challenges he sees from a cyber perspective is keeping pace with the evolution of the risk.
"There is growing demand for the coverage and insurers are going to need to keep on the front foot," Smith said.
"We have seen a massive increase in social engineering type risk - ransomware is still rife and still effects a huge amount of businesses. We are obviously seeing an increase in costs and expenses and risk associated with the legislation that has been introduced - but what I think we are also starting to see now, and this has been prominent in the US, is some liability claims surfacing as well."
Related stories:
SMEs increasingly targeted by cyber criminals
Could gamification help explain cyber cover?