EXCLUSIVE: Insurer responds to strata commission criticism | Insurance Business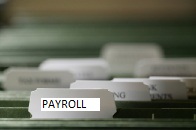 CHU has defended its position on paying commissions to strata managers stating that it is "how perceived conflicts [of interest] are managed, disclosed and dealt with that is important".
Yesterday
Insurance Business
reported on broker concerns that the NSW
Government
's reforms to strata do not go far enough as the receipt of commissions from third-parties by strata agent is a conflict of interest as the managing agent and can lead to mistrust between agents and owners.
This spurred a bevy of
comments
from readers, who reiterated their concerns over the conflict of interest and strata managers ability to bypass brokers. One commentator even suggested that some insurers reserve quotes for strata managers over brokers, saying:
"CHU are the main problem in so far as their obvious commitment to the strata managers over the broking sector. They reserve quotes for strata managers and not brokers, even disregard correct underwriting information presented by a broker over a strata manager, and favour strata managers completely. Maybe
QBE
should have something to say about this and remember where most of their premium income comes from."
However, David Hampton, CEO of CHU, underwritten by QBE, which pays commissions to strata managers, told
Insurance Business
that the "perceived conflict of interest" is a misconception.
"The service provided by strata managers is highly tailored to meet the needs of the industry and is greatly valued," he said. "CHU aims to establish partnerships that offer the highest quality service that best meets the needs of our customers, regardless of whether business is placed via a strata manager or broker."
He went on to say that in CHU's experience most brokers choose to work in partnership with strata managers as this is where they will often find the best source of information on an individual strata scheme.
"We believe that there is a misconception that commissions represent a conflict of interest for strata managers and lead to mistrust between agents and owners," Hampton continued. "Commissions remain the primary source of income for both authorised representatives and brokers. It is how perceived conflicts are managed, disclosed and dealt with that is important. If you have transparency and appropriate disclosure any potential or perceived conflict can be understood and appropriately managed."
Hampton also stressed that strata owners have the option to seek cover elsewhere: "It is important to remember that Owners Corporations have visibility to the commission and fees payable, the ability to seek alternatives if they prefer and to determine where the business is placed, be it through a strata manager or broker, or direct with an insurer (where possible)."
CHU welcomed the government's proposals, adding that it is pleased with the Government's focus on increased transparency and disclosure.
"We look forward to working with the industry and government on the practical application of the proposed reforms," a spokeswoman added.