Ex-Freedom Insurance staff speaks up about the insurer's "ultra-competitive" sales culture | Insurance Business Australia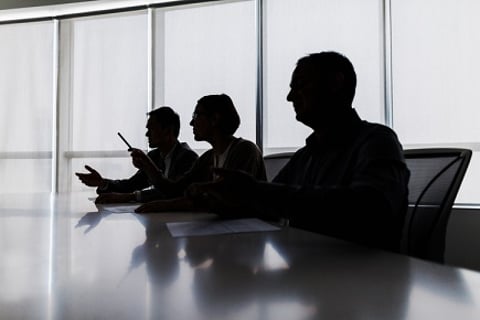 A former employee at Freedom Insurance has spoken up on how massive commissions and an "ultra-competitive" workplace have encouraged unscrupulous tactics at the embattled specialist insurer.
Freedom Insurance came under fire at the royal commission for a number of cases, including selling an accidental death insurance policy to a young man with Down syndrome.
In an interview with ABC, Preston Timmins, who worked with Freedom Insurance for five years, said he was not surprised to hear about the revelations.
"I've listened to sales myself where people were selling to people that didn't know they were taking out products, they didn't know they were taking insurance out," Timmins told the news agency. "They were told, 'Don't worry, you've got a cooling-off period', or, 'You've got the whole year to think about it because it's free'. Then come a year's time, if retention [staff] can't get a hold of them… [the payments] would just automatically start."
Timmins said he was fired from Freedom Insurance for signing off on a recruitment commission for a woman who no longer worked at the company, but that it was not the reason he was speaking out.
"I've got good things to say about the company," Timmins said. "[It started out] very professional, very family-orientated, it was just the whole listing onto the stock market, that's when it started getting a little bit too corporate and it changed the whole work dynamic."
Timmins said top sellers bring home as much as $8,000 to 9,000 a fortnight in sales commissions, in addition to their regular salary.
"It's a very competitive place to work. Every single day there's a meeting in the morning. They call out the top sellers. People want to be in that list," Timmins told ABC. "I don't know any other company that paid commission like Freedom did. You'd get paid your commission straight away so it didn't matter if you set up a dodgy policy, you're still going to get paid commission. I think that caused a problem as well because people realised that it doesn't matter."
Freedom Insurance acknowledged the cases of misconduct revealed at the royal commission and apologised.
"We acknowledge we did not meet the standards expected of us and that to have any instance of failure to meet our regulatory obligations or community expectations is completely unacceptable," said Keith Cohen, Freedom managing director, in a statement.
Freedom Insurance said that it had already enforced better training and increased monitoring of calls and that it would cease paying out sales commission from the end of this month.
Consumer Action Law Centre is urging the rest of the industry to follow Freedom Insurance's lead in scrapping sales commissions.
"We also think that commissions need to be substantially reformed, removed entirely, so any payments are for the benefit of the customer, not the salesperson," CEO Gerard Brody told ABC. "There's no reason to have sales commissions unless they are to just generate an incentive for sales people. From the royal commission, we can see what happens is that people get sold products that are junk, low value, and in atrocious circumstances."