Far Out Friday: Does my policy cover North Korea? | Insurance Business Australia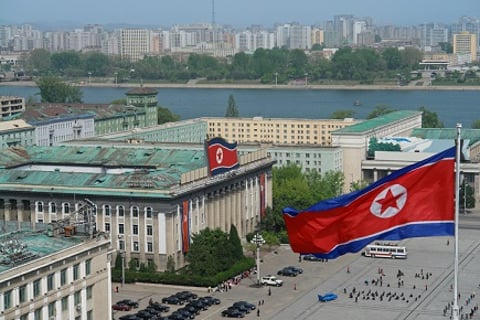 All eyes may be on South Korea, currently hosting the Winter Olympics in Pyeongchang, but Australians are increasingly heading north of the border for their holidays.
While the North Korean regime may not make the country seem like the most hospitable spot for a trip, it appears that Australians are not being put off. New data released by Allianz Global Assistance has shown a 286% increase in Australians taking out travel policies to visit North Korea compared with 2015.
More traditional destinations, such as Spain and France, only saw a 160% and 103% increase, further highlighting the marked uptick in visitors to North Korea.
South Korea saw its own tourism industry boosted by Australians with a 213% increase and with more than 200,000 visitors expected during the Games, that number could climb even further. In 2015, only 2,308 people opted for insurance policies to South Korea with 7,226 opting for cover last year.
Brad Smith, chief sales officer, Allianz Global Assistance, said that the interest in the Korean peninsular only highlights the need for travel cover.
"Korea is an exciting and exotic destination, however, with the current economic climate we urge all travellers to take extra precautions and read up on the country's laws and regulations before departure and always check the most up to date advice on the Australian Government Smart Traveller website," Smith said. "It's especially important that once a customer has purchased travel insurance cover, they read their policy ahead of time to understand what they are and are not covered for. If unsure, we suggest that travellers call their travel insurance provider to discuss."
Other Asian destinations, Japan and Thailand, also saw numbers increase with 195% and 146% rises respectively.


Related stories:
Far Out Friday: The case of the flying cabbage
Far Out Friday: Uninsured driver loses car, cash in motorway smash