Far Out Friday: From insurance to international model | Insurance Business Australia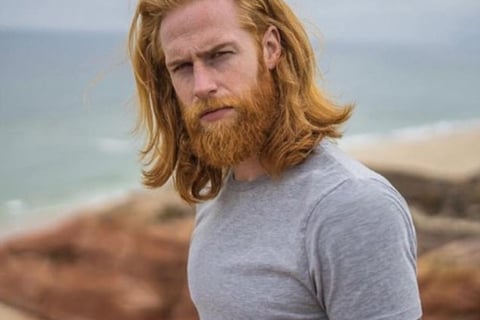 While everyone has a story of falling into the insurance industry, not many have one of falling out of it and into international modeling.
Enter Gwilym Pugh.
The red-headed Welshman dropped from 127kg to 85kg and grew himself a hipster beard and the next thing you know, he's the face of David Beckham's new grooming range.
Pugh set up his own insurance firm when he was 21 and began putting on weight while working at home.
"At that time I was pretty overweight, working 12 hours a day, plagued with injuries which meant I couldn't train at all," Pugh said, according to The Daily Mail.
"The business was doing OK, but I decided I needed to get my life in order and wanted to get healthy again."
Pugh said that while he began eating healthy and exercising more, his five year weight loss was heightened when he quit his insurance job.
"It was the best thing for my health as I stopped sitting for nine to 10 hours a day," Pugh continued.

Now 33, Pugh has worked with brands such as Vans, Bud Lite and Diesel, alongside his work with Beckham.

Related stories:
Far Out Friday: Does my policy cover North Korea?
Far Out Friday: The case of the flying cabbage