Far Out Friday: Shooting for the stars | Insurance Business Australia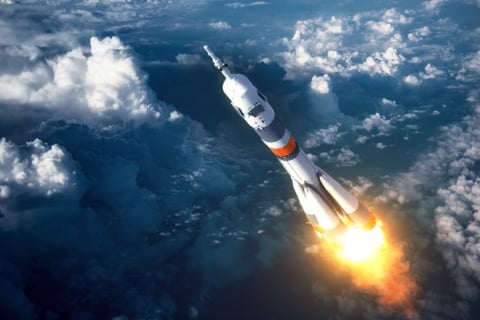 In 2018, space travel hasn't yet become as common as science fiction might have once suggested it would. But with organisations such as SpaceX, Virgin Galactic and Blue Origin touting the potential benefits of civilian space travel and tourism, it's possible we'll see it within our lifetime.
This is all very fun and exciting, but it does raise the very real question of who will insure space travel for insurance? High profile disasters such as Apollo 13 and Challenger have highlighted the potential dangers of even short-term travel. Couple this with the fact that earth's lower atmosphere is filling up with junk left behind from disused satellites, previous space expeditions and other bits and pieces, and you'll see that there are very real risks for travellers and insurers alike.
Yet "space insurance" as a category has existed for longer than you might realise. Lloyd's of London offered the first modern product all the way back in 1965, offering to cover physical damages on pre-launch for Intelsat I.
Today, there are a number of players in the space insurance industry, but it's unlikely to ever catch on at the same scale as something like car or home insurance – no doubt in part due to the risks involved. In 2016, CNBC reported that an estimated 1 in 20 launches will fail, which may be too much for some insurers' risk appetite.
"The nature of this business is very volatile," said Chris Kunstadter, senior vice president and global underwriting manager for space at XL Catlin in 2015. "You don't have many losses, but when you do, they're large."
CNN Money reports that last year the space insurance industry collected $715 million in premiums – a not inconsiderable figure on the surface – but it also paid out $636 million in claims.
According to a recent Morgan Stanley report, the space economy is expected to grow to around $1 trillion over the next two decades. In tandem, the insurance sector is anticipated to grow around 14% — from about $700 million to $800 million.
So while it seems there's room for more space insurers, it's only for those who have "the right stuff" when it comes to risk.