Financial system needs 'third umpire' | Insurance Business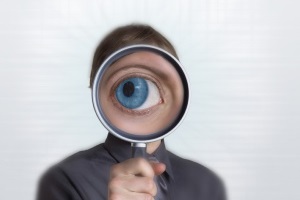 Government
should establish a 'third umpire' to put forward comprehensive policy options on how to manage the financial system over the longer term, the Australian Actuaries Institute has recommended to the Financial System Inquiry.
It is one of three particular recommendations the Institute has made with a view to making the financial system more "efficient, competitive, flexible and consistent with financial stability, prudence, public confidence and capacity to meet the needs of stakeholders".
The commission would be independent of current sector regulators, and would function in a similar manner to the Australian Government Productivity Commission in that it would help governments make better policies in the long-term interests of Australia. It would work with the Treasury, RBA,
APRA
and
ASIC
to develop polices.
The Institute says creating a financial system policy commission (FSPC) – a dedicated policy mechanism- could solve the lack of a formal mechanism to clarify or resolve policy differences between regulators; it could also address the lack of a "public lens" when assessing the impact and benefits of financial system policy.
A new FSPC could also develop a method of tackling inappropriate time frames for dealing with emerging critical issues; the tendency to have a reactive approach rather than a proactive approach; and no overarching coordination of policy development related to demographics.
"The Institute considers that a dedicated policy mechanism should be created to alleviate these problems with a view to making policy more effective and regulation more efficient," it said in its submission to the Financial System Inquiry.
"We recommend that a dedicated financial services policy mechanism - the Financial System Policy Commission (FSPC) - be established to put forward comprehensive policy options on how to manage the financial system over the longer term to ensure it delivers optimal outcomes for the consumer and the nation."
The Institute also recommends mandatory regulatory impact statements for all government initiatives related to retirement income and the aged to ensure consistency with accepted principles and clear understanding of social and economic impacts; and to formalise and expand the role of the Council of Financial Regulators (Treasury, RBA, APRA and ASIC) to include the proposed FSPC.
Additionally, the organisation makes proposals to better manage ageing demographic challenges and financial sector data collection.