Five signs your employees are job hunting | Insurance Business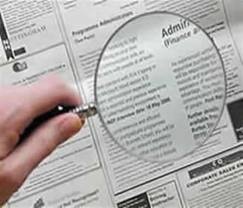 You know that a disengaged employee can have substantial impacts on productivity, outcomes and overall staff morale. But do you know how to spot the signs of a disenfranchised employee before they start negatively impacting your organisation or hunting for career opportunities elsewhere?
According to Karen Gately, founder of specialist HR consultancy Ryan Gately, burnout is a common cause of disengagement in modern workforces.
"When people lose trust and run out of energy, they typically disengage," said Kennelly, author of
The People Manager's Toolkit: A Practical guide to getting the best from people.
She said the five most common signs of disengaged staff include:
1. High rates of frequent/unplanned leave.
2. Lack of discretionary effort, including "deliberately limiting their contribution, in silent protest of their unhappiness."
3. Absence of teamwork.
4. Low productivity, as they struggle to find energy and focus.
5. Poor quality work, including errors, overlooked priorities and missed deadlines.
Gately said that if any of these sound familiar, it's important to act swiftly as "identifying and accepting the fact that you have a staff engagement issue is the first step toward overcoming it".
"Often, leaders have a heavy individual workload to manage, which can lead to inadequate focus on the essentials of people management – providing clarity, coaching and accountability," she said.
"It's important to understand that each and every moment someone experiences at work has the potential to influence the strength of his or her engagement. Each person is unique, and to influence their commitment takes understanding of what makes them tick."
That said, you should expect your employees to take "some ownership" for their own level of engagement, Gately added. "There is a lot you can do to influence the engagement of your team, but only so much. As the age old saying goes, 'You can lead a horse to water but you can't make it drink'."