Flood damage repairs: GT boss lifts lid on transport industry challenges | Insurance Business Australia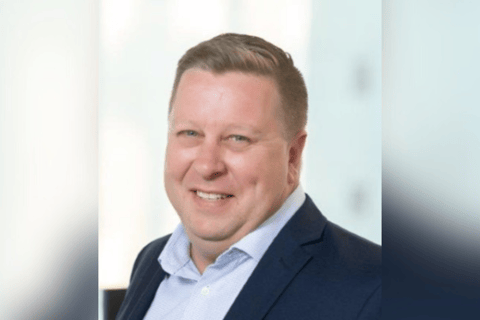 After the devastating floods insurance companies are in the early stages of paying out tens of thousands of claims. This is "when the rubber hits the road" said Tony Dodd (pictured), CEO of GT Insurance, an underwriting specialist for transport insurance. GT deals with more than 1,000 broking offices across Australia.
"Fleet operators are dealing with trying to get these businesses back on the road. It's the availability of vehicles to replace the ones that are damaged that is probably the big question," said Dodd.
For many businesses across Australia, not just fleet operators, recovering from the recent floods is another major challenge to add to COVID-19, supply chain issues and rising costs.
"We look after one segment but if you look at the homes and the buildings and things like that, every part of that [repair and recovery] process starts with the delivery of goods, for example the delivery of plasterboard or furniture," he said.
Read next: Trans-Australian railway reopens but supply chain strain continues
After the recent floods, vehicle repair and replacement issues are playing into the country-wide challenge of getting property repairs of any kind done.
"There's going to be difficulty in obtaining suitable replacement vehicles for businesses to continue to manage. So there's a big question mark there," said Dodd.
The GT Insurance boss said they can assist with these difficulties from an insurance point of view.
"Our role is to offer the financial compensation - relieve them of any encumbrances over the vehicle – so, dealing with the financial institutions to pay any loans or finance that's applicable and then obviously the remainder goes to their business," he said.
However, he said, that won't solve other challenges facing many fleet businesses after the recent flooding.
"For them to be able to rebuild their business and get the gear and equipment that they're going to need to be able to do that - this is going to be the really difficult part," he said.
That's just the first hurdle for fleet businesses.
"As for finding replacement vehicles - I really don't have an answer to that one to be honest. It's an industry wide problem that is going to be a tricky one to resolve," said Dodd.
Dodd said during his 15 plus years in the transport industry he's never seen such a challenging situation.
"Definitely. You have a combination of events here with a worldwide pandemic, shortages of parts, the shortages of experienced and skilled drivers, increased freight tasks. So there's plenty of work!" he said.
However, on a brighter note, now that the pandemic is less of an issue, Dodd is glad to see in-person training and education coming back strongly.
"There are opportunities now to get back into that face-to-face contact," he said. "People learn in different ways and that interaction of ideas is really important because what you can learn technically and what you can learn through conversations are two separate things," he added.
Read more: Ukraine conflict adds to supply chain woes
Dodd said the opportunity to provide these different learning experiences is going to be "really important."
He said his company is ramping up its face-to-face workshops and also taking advantage of the conferences arranged by organizations like Steadfast and the UAC (Underwriting Agencies Council).
"As we move out of the pandemic and come back into what we what we hope will be normal, that education piece is going to be extremely vital," he said.
GT Insurance works exclusively through brokers and heavy vehicle fleet operators. Dodd appreciates the role brokers play in the industry.
"The broker has an extremely difficult job. They need to be both the masters of a number of industries and be aware of the risks associated with those industries. So they've got a tough gig," he said.
The overall cost of insured damages from the recent floods is already billions of dollars.
In late April, PERILS released its initial data on industry losses for the flooding in southeast Queensland and northern New South Wales. The independent provider of industry-wide catastrophe insurance data estimated the insured market losses at nearly $4 billion.
"It was a very complex weather event from a meteorological perspective with changing weather systems during the loss period. The resulting damage from pluvial and river flooding was considerable, especially for southeast Queensland and the northern regions of New South Wales," said Darryl Pidcock, head of PERILS Asia-Pacific.
Pidcock said the application of event definition clauses for reinsurance will vary across the market due to the complexity of the weather systems.