Flood risk set to get worse | Insurance Business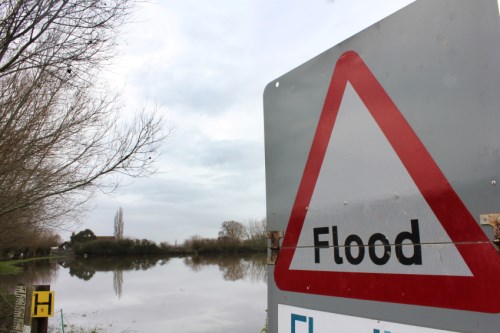 Thousands of Australian businesses have been impacted by floods in recent years with New South Wales, Victoria and Queensland all suffering the consequences of heavy rainfall and rising waters – sadly, it seems the issue is only going to get worse.
Paul May, an engineering manager with FM Global Australia, pointed to global warming as one of the primary drivers behind the country's ever-increasing flood risk.
"Global warming is expected to deliver a significant increase in rainfall – as much as 30% during extreme precipitation events if global temperatures rise by just 2°C," explains May. "This could jump to 60% if temperatures rise by 4°C and heavy rainfall is a key contributor to flooding," he continues. "To make matters worse, sea levels are expected to rise by up to two metres during this century."
However, global warming isn't the only catalyst of increased flood risk – rapid population growth is also putting additional pressure on Australia.
"Continued population growth is leading to more construction in flood-prone areas," he tells Insurance Business. "Urbanisation is a key risk due to an increase in impermeable surfaces as well as the loss of vegetation and soil."
All of these trends are increasing flood remediation and insurance costs for Australian businesses yet, according to May, there is still a dearth of reliable information available to help.
"Historically, much information about flood risk has been incomplete, inaccurate or retained by a select group of community members," he says. "It's usually based on historical trends rather than scientific modelling and analysis. This has hampered business confidence when expanding into new markets or evaluating prospective suppliers."
May's comments come a year after FM Global launched its Global Flood Map, designed to help identify locations which are vulnerable to flooding, enabling more informed business decisions about where to locate premises and people.
High-risk zones include areas in a 100-year flood zone, which have a 1% chance of flooding per year while moderate risk includes 500-year flood zones which have a 0.2% chance.
Armed with this knowledge, the next step for business owners it to create a flood emergency response plan which will help them understand how a flood affects facilities, make people aware of their roles, and help them allocate appropriate resources.
"Developed and implemented properly, this replaces ad-hoc flood mitigation activities with a coordinated approach that makes best use of whatever warning time is available," says May. "Based on FM Global's experience, facilities with emergency response plans experience 70% less flood damage and return more quickly to normal operations."
When considering flood advice for commercial clients, May said brokers should encourage business owners to monitor conditions, relocate important stock, equipment and vehicles and reduce fire risks by shutting down electricity and gas.
They should also keep fire protection systems operational, deploy sandbags and plastic sheets as required and place equipment repair firms on alert.
"After the flood has hit, [businesses] should immediately start drying equipment and dehumidifying areas of critical importance, keep fire protection systems in service, undertake an impact evaluation and check flooded buildings for structural stability before starting clean-up activities," he says.
"In the longer term, flood maps are a key resource in determining where to locate new facilities and deciding whether to relocate existing people, premises and equipment," he continues, noting that these maps should be revisited regularly. "Decisions that mitigate flood risk play an important role in ensuring long-term business survival."