FM Global executive on the insurer's risk-engineering based approach | Insurance Business Australia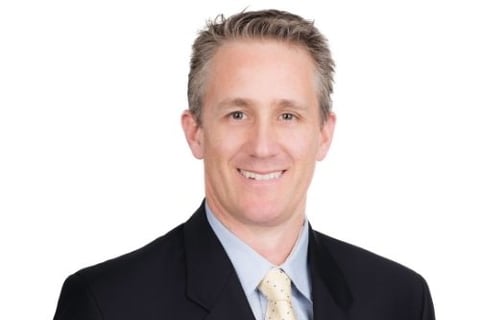 Due to factors like the COVID-19 pandemic and cooler conditions brought about by the now-active La Niña weather pattern, the risks of climate change have taken a temporary backseat for some. This certainly isn't the case, however, for Michael Stuckings (pictured), operations chief engineer at FM Global Australia.
As one of the world's largest commercial property insurers, FM Global takes a proactive, risk engineering-based approach to climate risk rather than an actuarial approach. In Australia, this translates into "partnering with our clients to help them understand the risks that they face," Stuckings told Insurance Business.
"We send engineers out to our clients' sites to evaluate what kinds of property-associated exposures they might have," he said.
"Effectively what we're aiming to do is evaluate our clients' exposures and work with them to make sure that they build resilience into their decisions."
Read more: Perth bushfires shine spotlight on Australia's underinsurance problem
In a survey of 100 APAC executives conducted last year and commissioned by FM Global, it was found that while 87% of respondents admitted their organisations were somewhat to significantly exposed to climate risk, 58% said their companies were not fully prepared to address the adverse financial impact of climate risk.
In addition, 67% of executives surveyed believed that their companies had somewhat to no control over the adverse financial impacts of climate risk on their businesses. In Stuckings' view, there are two main things that Australian companies can do to protect against and help mitigate against climate risks.
"The first thing you need to really understand is whether or not you're exposed to natural hazards and that, if you are, it's not a matter of if something is going to happen but when it's going to happen," he noted.
"If a facility is, for example, located in a 100-year flood zone, then it has a 22% chance of flooding to this depth at least once over a 25-year period, and a 39% chance over a period of 50 years. In this respect, this risk is something that accumulates over time and can't really be eliminated."
"If this is the case, the second thing that needs to be done is an evaluation of your facility's resilience against that risk. If we consider the risks of an event like a cyclone, is your roof capable of withstanding the cyclone's uplift? Do you have windows that will be exposed to flying debris? This is something that we here at FM Global work with our clients on, to help them understand and properly evaluate the exposure of their buildings and infrastructure to these events," Stuckings added.
Read next: FM Global boosts power generation focus with new hire
Though adherence to local buildings codes and standards is essential, Stuckings said that there are plenty of opportunities for property owners to go beyond these to maximise the chances that their business won't be interrupted.
"There are certain procedural things that we encourage our clients to do so that their facilities are better prepared for any weather events," he said.
"When Cyclone Debbie hit Queensland in 2017, for example, we had a client who had proactively raised all of their switchboards about a year before the cyclone and ensuing floods. Immediately prior to the event they also raised some high value stock. Once the flood water had receded, they were able to repair their building and start the restoration process as quickly as possible."
According to Stuckings, there is "a substantial amount of evidence" that points to the value of understanding and mitigating climate risk for businesses.
"Those who implement physical protections and improvements for their facilities tend to suffer much lower losses in my experience," he said. "Importantly, they're also often able to be back in business within days, not weeks or months."