Former APRA board member joins climate change advisory firm Pollination | Insurance Business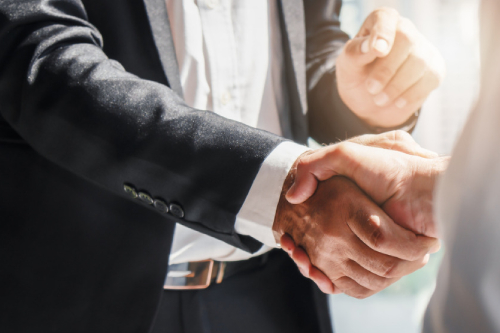 Specialist climate change advisory and investment firm Pollination has appointed Geoff Summerhayes, a former executive board member at The Australian Prudential Regulation Authority (APRA), as its new senior advisor.
Recently described in the media as "the driving force behind APRA's push for climate risk standards," Summerhayes led in raising awareness of climate change financial risk in Australia and globally. He also served as the chair of the Council of Financial Regulators Working Group on Climate Change, whose members include APRA, Australian Securities and Investments Commission (ASIC), Reserve Bank of Australia (RBA), and Treasury.
Internationally, Summerhayes was an executive committee member of the International Association of Insurance Supervisors (IAIS), the global standard setting body for insurance. He also chaired IAIS' audit and risk committee and the UN Environmental Program's Sustainable Insurance Forum (SIF), and represented both organisations at the Central Banks and Supervisors Network for Greening the Financial System (NGFS).
Commenting on his new role, Summerhayes said: "In recent years, there has been an awakening by regulators, banks, insurers, and investors that some climate change risks are distinctly financial in nature, and those risks are material, foreseeable, and actionable now.
"Having played a leadership role in raising that awareness in Australia and globally in the regulatory community, I believe I can make a contribution in shifting awareness into action. Pollination is the perfect vehicle to make that contribution."
Summerhayes's appointment followed Pollination's recent senior appointments in its growing Australian team, including four new executive directors:
Zoe Whitton, former head of APAC ESG research at Citi;
Emily Briggs, former senior civil servant for the UK government, leading policy on green finance and carbon pricing;
Louise Horrocks, former partner at McCullough Roberston, advising on M&A for the resources and renewables industries; and
Victoria Adams, former investment specialist at the Clean Energy Finance Corporation (CEFC).
Pollination also recently promoted Megan Flynn to partner, having joined the firm at launch in late 2019.
Pollination co-founder Martijn Wilder AM, who was delighted to welcome Summerhayes to the firm, commented: "The shift to a net-zero economy is inevitable but urgent – accelerating the transition requires courage and vision. Geoff has both."