Former insurance worker introduces Student Parachute – a new type of coverage | Insurance Business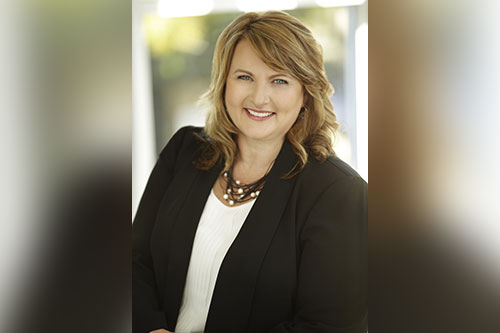 There is a new player in the market for international student coverage. Student Parachute has launched, offering international students guaranteed coverage and support during times of crisis, without what its' leader sees as the ambiguity of contracts or claims.
For Crisis Cover CEO Carole Tokody (pictured), the launch of the sister brand comes at a time when international students are expected to be among the first post-pandemic travellers.
"Many international students are looking for additional support to stay safe overseas in their host countries or when they return there in the future," she said. "International students and their families are nervous. They saw how different countries and organisations managed the welfare of international students during COVID-19, and they are extremely cautious about getting stuck if something unexpected happens.
"When COVID-19 started to impact overseas travel, hundreds of thousands of international students across Asia, Europe, North America and Australia couldn't get home, and many found themselves with limited support. Some students also reported being unfairly treated in the wider community because locals in their host country saw their physical presence as a threat to health and safety."
While schools, universities, colleges and international student support services are implementing their own support measures, including financial payments and flexible studying arrangements, Tokody says these bodies aren't necessary equipped to help students get home during emergency circumstances.
"This is where Student Parachute steps in and fills the gaps in traditional travel insurance and international student health products," she said.
Student Parachute, a pay-as-you-go membership service, provides emergency support and assistance with up-to-date location tracking; health and safety advisory services; risk ratings and real-time alerts; geolocation tracking and monitoring technology; 24/7 panic button assistance; multilingual, on-the-ground security and evacuation specialist response teams; access to a student-only information portal; and optional global medical monitoring and repatriation services.
The idea, Tokody says, was born from 20-years in the insurance industry.
"I've had a long career in travel insurance, and I pulled out of that last year. I was seeing gaps in the market," she explained.
"I could see how this product would be highly relevant to students because they're entering into a new country, their parents have spent a lot of money on them getting there, it's a new place, sometimes a new language – it's a huge pressure on students."
Tokody says there's risk involved in international travel for students, which was taken into consideration when designing the product.
"It was conceptualised last year, around December, before we had any idea that the pandemic was around the corner," she said. "The events that are typically covered in Student Parachute are… natural disasters, civil unrest, shooters, pandemics.
"… this was not because of COVID, it was developed prior to that. I think COVID is a terrible crisis that we're all facing, but I think as a student there are other elements to consider. When you look at just them going about their studies in a strange country, there's more that's weighing down on them as well."
One competitive advantage the Student Parachute policy offers is around-the-clock, constant communication and tracking – something many parents would appreciate if they ever found their child in the midst of a crisis.
"One of the things that we do is engage with students throughout the crisis," she said. "As situations unfold, a student will be better engaged about what is likely to happen and they will be in a better position to start being repatriated back home, knowing that borders are closing."
While these repatriation efforts are taking place, Student Parachute will also establish clear communication with parents to ensure they are informed on their child's situation, as well as engaging with government agencies.
"We will liaise with their parents to pull it altogether," she said. "If a student did become stranded, our service is working towards getting them to a safe and secure place. We would continue to work to find windows of opportunity to evacuate them back home, as well as either work directly with, or be advocating on behalf of, other government institutions."
These efforts call on Student Parachute's 24/7 geolocation tracking capability, which is enabled through an app the student downloads once they become a member.
"In the event, we would know exactly where they were based on their location on the smartphone, which allows us to communicate with them to streamline assistance efforts to actually try and get them out of the country," she said. "We overlay that with services or situations that are happening all over the world."
Tokody says the geolocation tracking isn't just available in Australia – it's a global proposition.
"The example I would give would be the riots in Hong Kong – if we saw something happening, we could identify if anyone is there and we would actively reach out to them and say: 'This is happening, where are you? Are you safe?' And we would actually manoeuvre them away," she added.
In addition to the geolocation tracking service is the "panic button", which enables distressed students who feel threatened to push the button which then alerts the company. The student can either choose to receive a call or a silent text message.
"If somebody is in distress – if some students are walking home and they feel threatened, they can actually go in and hit a panic alarm and then we reach out to them and say: 'Where are you? How can we help? So, it's a two-way sort of tracking and assistance."
As a part of the Student Parachute membership, Tokody says the policy will allow for parents to fly over to the country of the student's residence in times of crisis. Additionally, the student can also elect emergency contacts.
Unlike insurance policies, Tokody says, Student Parachute doesn't include ambiguous contract clauses and instead offers immediate services that are paid for.
"There's a vagueness to an insurance product, there's no doubt," she said. "I think with insurance products there's a funny position with companies try to sell insurance with the hope that you never claim.
"This is not that – this is a pure service, you get it straight away, you turn it on, there's no claims – you just get the service delivered to you from the moment that you actually purchase the policy."
Parents and students also won't have to worry about cancellation fees or being locked into a contract for a set period – Student Parachute offers flexible, pay-as-you go membership that can be cancelled at any time without any fees.
"Parents and students can cancel the membership at any time," she said. "So, there's no lock-in contract. To cancel the policy, you send an email and say you want to cancel the policy and they will actually offer a refund for the unused portions."
Tokody believes Student Parachute is a particularly timely policy that offers flexibility and immediate service during a time of great international uncertainty and unrest.
"I think as a parent you want your kids to be the best informed and placed when they move off," she said. "Even though they're quite capable there's things that happen outside of their control that you want them covered for… I think that's what attracted me to this proposition after the many years I spent in insurance."