From bodyguard to broker business | Insurance Business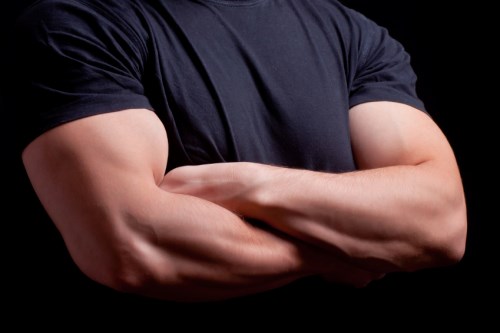 Anthony Pagano, national manager – commercial intermediaries at Suncorp Group, talks about his roles before insurance, the importance of advocacy for the industry and insuring the Melbourne Cup trophy.
Why insurance?
I joined the industry in the '90s after some 'interesting' work as a bouncer and bodyguard. That's a story for another day! I was only supposed to work in insurance for six months, but I liked the people I worked with. In fact, I met my wife at work. At the age of 20, the company gave me a Mitsubishi Magna company car and a Motorola flip phone, which I thought was pretty cool at the time! It brings to mind that famous quote from
The Godfather:
"Just when I thought I was out, they pulled me back in!" 21 years later, I wouldn't have it any other way.
How would you change the industry?
I would spend more time advocating what the industry actually does for the community. Insurance is such an important sector to the Australian economy – we rebuild people's lives and livelihoods – but we don't talk about the good things we do often enough.
Best advice you've ever been given?
A broker once told me very early on in my career: "Don't promise me the world and then deliver me an atlas". Honour your commitments and never make promises you can't keep.
What's the most important thing a broker can do to develop their business?
Connect with their clients more often. The 2016
Vero
SME Index revealed many small business owners are confused about how well they are covered by their insurance. There is a 'risk gap' among customers – their biggest fear is their business failing, but they are not sure if they have the right insurance in place. Brokers have a tremendous opportunity to bridge this gap for their customers.
What is the strangest thing you've ever arranged cover for?
The actual Melbourne Cup trophy. Who would have thought a trophy could be so expensive!
If you were Prime Minister for one day, what would you do?
I would love to institute three-day weekends every week, but in reality I would give a pay rise to every police officer, nurse, paramedic, firefighter and emergency service worker. What they do, and have to put up with, is amazing.
What's the biggest challenge facing the industry today?
The industry must strike the right balance between technology and people. Insurance is a relationship business and we need to ensure technology is used to enhance our ability to connect with each other, rather than diminish it.
What has been the highlight of your career?
Being part of a team that won NIBA's Insurer of the Year award for the first time. I intend to replicate that success at Vero.
What's your favoured style of coffee?
A strong flat white in the morning, a piccolo in the afternoon, and an espresso at night.
NRL, AFL, soccer or other
I am a lifelong fan of 'La Vecchia Signora', or Juventus FC, in Italian Serie A soccer, followed by the mighty Parramatta Eels in the NRL. One day, I'd like to be the main sponsor of either one.
If you could invite three people to dinner, dead or alive, and excluding family and friends, who would they be and why?
I would give up anything to have one more dinner with my father, but if I had the choice it would be Maradona, Al Pacino and Robert De Niro. They are in a league of their own, no question.
Complete this sentence: If I wasn't in insurance, I would be…
… a motoring journalist test driving new cars across the globe. I would star in the Italian version of Top Gear!