From the mail room to the board room | Insurance Business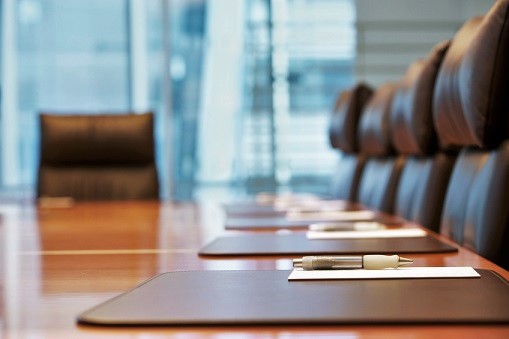 It is a story that would make a Hollywood screenwriter blush as one young man begins his career in the mail room, is guided by a series of mentors before launching his own successful business but that is what happened to Robert Cooper.
His insurance story begins in the Lumley mail room in South Australia and Cooper told
Insurance Business
it was this introduction to the industry peaked his interest.
"When I was in the mail room I got to learn a fair bit about insurance and how it works and thought that I quite liked it," Cooper said.
"We are actually helping people, you can lose a lot of money if your car is written off and we are there to pay for their loss and they can buy a new car with that money. That's a big impact.
"I started studying insurance at Lumley's, they were great and paid for that, and I got my associateship with the Australian Insurance Institute there and I really grew to love the profession as I thought we could save people from catastrophe, from financial catastrophe and help them out."
After working throughout the industry for smaller brokers and international firms and achieving his MBA alongside working part-time, Cooper settled on starting his own business, CPR Insurance Services, based in Grange.
"I thought to myself ' I think I've done pretty well putting on this new business from scratch, having to develop new contacts and new relationships and trying to come up with my own unique ideas, I should do this for myself.'
"I was in my late 40s so basically thought no one would want to offer me a job because people would want younger people anyway so I looked around and began drawing up plans to start my own business.
"I first looked at getting my own license but the costs of getting a license and having to employ the necessary staff was just much too much of a risk that I didn't want to put on my family.
"We started off just wanting to be an expert in professional indemnity so we called the company
Cooper Professional Risks
Proprietary Limited and then my wife, Mandy… joined me. She didn't just want to be focussed on professional indemnity so we set up the trading name CPR Insurance Services."
Cooper's first year as an authorised representative was more challenging than expected but advised others looking to start their own business or those in the throes of growing pains to persevere.
"The first year was a bit of a struggle," Cooper continued. "But things kicked into gear in the second year and we increased our turnover by 200% in the second year.
"What I would suggest is to persevere and stick to their game plan. Before they actually go into the business, they have got to have a strategic plan about how they are going to do business.
"Realise that the first year is going to be the toughest but you've got to allow for the next two or three years. You can't expect to have a good business going in 6 months if you are starting from scratch.
"My advice is that it is a relationship business so build up strong relationships with clients, underwriters, claims officers, everyone you can and that will stand you in good stead to not only learn how to build and maintain relationships but when you want to start new ones later on when you start your own business."
When setting out his business plan before the launch of CPR Insurance Services, Cooper made the decision to focus on networking and joined local Chambers of Commerce as well as setting up his own business group alongside Mandy, the Kedron Brook Business Group, which has helped cement their place in the community.
"We've been growing quite well and we have got a good portfolio of clients now and the great thing is that they actually refer us to other people and as a result of the networking that we invested in a number of years ago, which we still do a lot of just to keep in contact with people and to find other businesses for referrals, so we still maintain that.
"It is no good coming into networking and just getting what you want out of it and then leaving, it is best to be genuine in your support and that has just kept the momentum going.
"We don't go to networking events and walking around asking to quote their insurance, we just tell them what we do and give them some anecdotes about some of the battles we've had, the claims we've had and how we've dealt with them.
"We certainly respect the long-term relationships that those people have with their own brokers which is what I want to achieve, long-term relationships."
With a career spanning almost every step on the ladder of the industry, Cooper said that it is consistent learning curve that keeps him coming back for more.
"I've found it to be a challenging and rewarding career and you never stop learning which keeps the interest going," Cooper said.
"There is always something new to learn in our industry and that keeps you fresh and looking forward to the next challenge."
Related stories:
Make insurance a profession not 'a relative unknown'
Brisbane UFI breakfast a great success