Funder to help brokers unlock untapped market opportunities | Insurance Business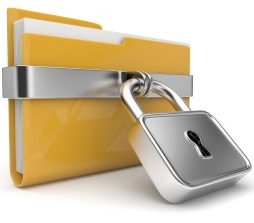 Macquarie Pacific Funding
has outlined its priorities, which include helping brokers boost their businesses and launching new offerings.
Having completed the integration of
Pacific Premium Funding
, which it acquired in March 2013, the business is now focused on leveraging its combined platform, growing the business in New Zealand, and helping brokers tap into unfunded market areas.
"The Australian general insurance market is a $41bn premium market (in 2013 according to
APRA
)," Stuart White, CEO of Macquarie Pacific Funding, told
Insurance Business.
"Of this, 50% is commercial insurance premiums and 50% is personal lines. $18.4bn of those premiums is placed via insurance intermediaries and as a premium funding industry we finance $5bn of that $18.4bn. So roughly 27% of all insurance premiums placed with insurance brokers are funded. It is that $13.4bn that is not funded that I look at and see as an opportunity."
White said he currently sees brokers with different levels of market prenetration, and that the business was looking to tap into that potential in the general insurance market, by offering seamless products and service that make it easy to offer to customers.
Macquarie is working on several new offerings set to come out in the next 12 months. White revealed to
Insurance Business
that it will be launching Macquarie Payments Online.
"We are leveraging Macquarie's business banking capability, to provide an online payment capability within the broker's transactional offering," White said.
"If they have a website that allows the client to receive quotes on insurance and bind it, we provide the facility to make the payments. They can pay by credit card, BPay or premium fund. In that funding component, you have access to our online acceptance capability."
The funder is also working on products for the residential strata sector as well as payment solutions for brokers with authorised representative models.
Explaining what brokers can expect from Macquarie moving forward, White said now that the company was operating on one platform, one set of businesses and under one brand name, it is bringing its full product suite to all brokers and their customers.
For example, the funder is now integrated with Macquarie's business banking DEFT (Payment Systems) offering.
"One of the segments Macquarie specialises in is the insurance broker market," White explained. "Our systems and products are aligned with theirs. If brokers are on the DEFT system, our system automatically allows the auto-reconciliation of premium settlements. It gives efficiencies to brokers' back offices and also provides us with efficiencies as well."
The premium funding market has not escaped the consolidation that is taking place in the rest of the Australian insurance industry.
White referred to the premium funding market as "strong and competitive".
"We've seen new entrants and ownership changes. It continues to be competitive and that is good for brokers and SMEs because it drives innovation, competitive rates and commission income for brokers.
"The industry is growing. We have seen some softening of premiums and it is reducing broker's revenue pool and ours as funders. It has created a heightened awareness among brokerages of their cost line and also a focus on revenues to secure bottom line growth."