Funeral insurer ACBF Fund 2 goes into liquidation | Insurance Business Australia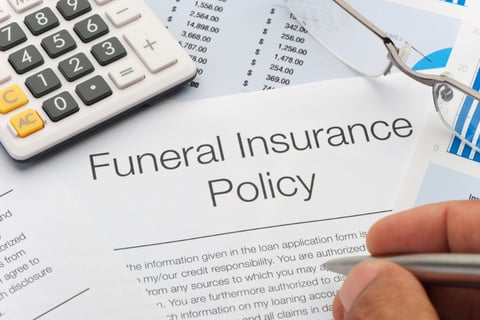 A branch of the funeral insurer Aboriginal Community Benefit Fund (ACBF) has gone into liquidation, leaving thousands of customers in limbo.
ACBF Fund 2 (Fund 2), a fund previously managed by insurer Youpla, filed a liquidation notice with the Australian Securities and Investments Commission (ASIC) last week, according to ABC.
This comes a year after ASIC began an investigation into Youpla after the Banking Royal Commission accused the insurer of falsely marketing itself as an Indigenous-owned business.
The official liquidation notice was filed three months after an administrator was appointed to Fund 2 to review internal processes.
Now, thousands of ACBF customers who had paid thousands in insurance premiums over the past 30 years are anxiously watching the fund's uncertain future.
South Australian Narrung woman Elaine, whose last name has been withheld for privacy, claimed that her mother had been an ACBF member since 2008 and put approximately $10,000 towards her funeral over time. She also joined her mother as a co-contributor in 2017.
"These people thought they were doing the best thing for their family to contribute towards a supposedly Aboriginal-funded funeral plan, and now they've got nothing," Elaine told ABC. "[My mother] is devastated; she broke down, and she cried. $10,000 is a lot of money for an Aboriginal lady or for any Aboriginal family."
Read more: Tribunal affirms ASIC's decision to ban insurance product referrer
In recent years, the Australian Financial Complaints Authority (AFCA) had received a myriad of complaints against Fund 2.
Commenting on the issue, Robson Cotter Insolvency Group director Roland Cotter noted that this is a challenging time for many ACBF clients.
"There are limited funds available at this point in time," Cotter said, as reported by ABC. "[There will be] no immediate return or dividends for clients … but we are looking at different avenues for recovery."
Meanwhile, Financial Rights Legal Centre solicitor Mark Holden said many clients in Queensland, the Northern Territory, and the Kimberley region in Western Australia were members of the funeral insurer. He said it is difficult to determine if they will ever see their money again.
Financial Rights Legal Centre casework director Alexandra Kelly added: "The liquidation of this fund will have a huge financial impact on thousands of disadvantaged First Nations people, who thought they were planning appropriately for their funeral costs."
Financial Rights Legal Centre is calling for the government to step in to ensure the clients are not abandoned.