Gallagher explains latest Australian acquisitions | Insurance Business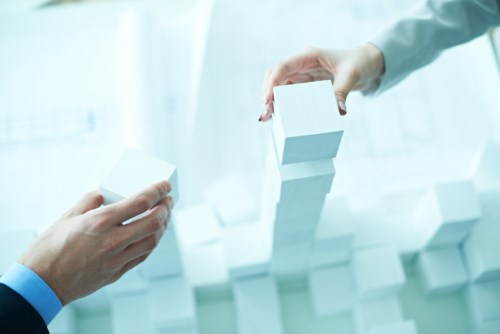 Last week, global brokerage Arthur J. Gallagher made headlines when it confirmed the acquisition of two local sister companies, Finergy and Avantek, which both operate within the benefits space.
To find out exactly what the deal means for the firm and its footprint in Australia, Insurance Business caught up with Gallagher's general manager of benefits, Andrew Howse.
"We had a pre-existing relationship with both companies and merger partner conversations started roughly 18 months ago," said Howse. "There was strong cultural alignment and we knew we wanted them to become part of the Gallagher family."
When asked what attracted Gallagher to the Queensland-based companies, Howse admitted the firms had been at the top of the brokerage's list for potential partners.
"Within a relatively short period of time, Tim and Jamie built Finergy [and] Avantek into an impressive employer superannuation and employee benefits business, servicing a portfolio of blue-chip corporate clients across Australia," he said.
"Joining forces with them enables us to have a differentiated and unique value proposition," he continued, adding that the companies offered "skills, experience and capability" that complemented Gallagher's existing business.
While Gallagher had its eye firmly on the two companies, Howse also said the sister firms had their choice of partners and ultimately decided to go with the global brokerage.
"While they had been approached by other potential partners, we were confident that Gallagher offered the right fit for their business," he said. "Becoming part of Gallagher brings the benefits of international scale and access to a global network of partnerships and services that will benefit their clients from a broader benefits perspective."
While Gallagher already has an extensive presence in the benefits space in the US, UK and Canada, the recent acquisitions are a first for the firm's Australian operations.
"We moved into the Australian market to create value for organisations where the demands for this type of offer are likely to increase in the coming years," explained Howse. "Corporate organisations in Australia have similar challenges to their overseas counterparts - employee engagement, development and retention."
Howse also said that, from an employee perspective, standard benefit offerings are often seen as disjointed or one-dimensional – something Gallagher was looking to change.
"Employee benefits is one part of an end-to-end solution provided by Gallagher that looks at insurance, risk management and consultancy holistically for large corporate organisations through to SMEs," he said. "Through our merger with Finergy/Avantek, we have the opportunity to offer a suite of benefits through an integrated offering, tailored to individual needs that seek to make a tangible difference to the financial and emotional wellbeing of the Australian workforce."
When asked if there was any more inorganic growth on the horizon, Howse said Gallagher is in regular conversation with the market and potential partners.
"Our plan is measured, deliberate and strategic, and responds to the specific needs of the Australian business community," he said.
Related stories:
AJG strengthens Australian footprint with buyouts
Gallagher reveals top emerging risks for marine businesses