Gallagher team takes third place at golf event | Insurance Business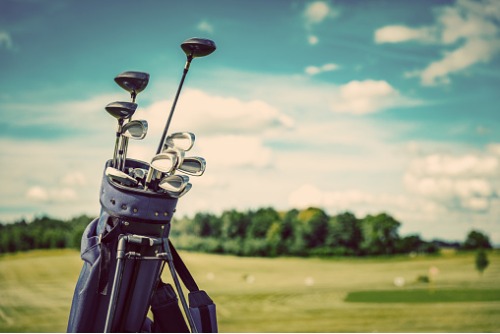 A team from Gallagher took third place overall during the recently-held Civil Contractors Federation of South Australia (CCFSA) Golf Day at the Grange Golf Club in South Australia.
The Gallagher South Australia team, represented by Will Laundy, Simon Connelly, Kevin Loader, and Ian Brookson, scored 64 off the stick, with Laundy taking home the prize for the longest drive – a Zebra Z-41 White Mallet putter.
Read more: Gallagher recognised as one of the world's most ethical companies
The annual event brought together about 150 guest partners, suppliers, sponsors, and contractors for a day of fun on the fairway. Gallagher South Australia's Diamond Partner sponsorship earned the branch the opportunity to compete against 31 other teams.
The contestants teed off at eight in the morning and finished at one in the afternoon – in time for a lunch with raffles and donated prizes. Entertainment was provided by the guest speaker, cricket great Wayne Phillips, who enthralled the audience by recounting his experiences as a Baggy Greens batsman and wicket keeper.
"The CCFSA annual golf day is always a great opportunity to catch up with our existing clients and we get to network with prospective clients too," said Tom DeSantis, business development executive at Gallagher and host of the event. "Gallagher SA has supported this event for many years as it brings together the civil construction community and we have some fun at the same time!"