"General insurers have rarely, if ever, been presented with such operational challenges" | Insurance Business Australia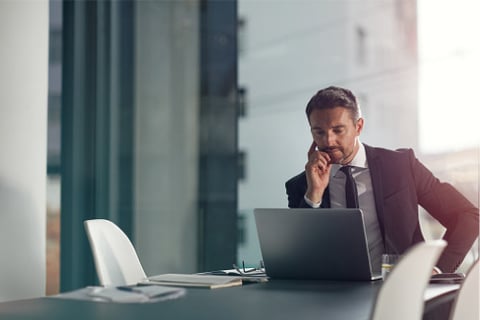 The General Insurance Code Governance Committee (GICGC) has released its latest annual industry data and compliance report, an 87-page document presenting an overview of the Australian general insurance industry's compliance with the 2014 General Insurance Code of Practice for the period from July 01, 2019 to June 30, 2020.
There were, as of the middle of last year, 182 entities bound by the Code that took effect mid-2015 after being developed by the Insurance Council of Australia. These span 50 Code subscribers (46 general insurers and four other industry participants), 123 Lloyd's coverholders, and nine claims administrators. The 2019-20 report is based on data provided by the entities to the committee.
According to the GICGC report, a total of 43.78 million general insurance policies were sold to consumers and businesses during the period. Here are other key figures:
| | | |
| --- | --- | --- |
| Data | 2019-20 | Change from 2018-19 |
| Significant breaches of the Code | 112 | -6% |
| Complaints received by subscribers | 41,608 | +20% |
| General insurance claims lodged | 4.72 million | +0.21% |
| Declined claims | 231,480 | +25% |

A significant breach is a breach that is determined to be significant by reference to the number and frequency of similar previous breaches; the impact of the breach or likely breach on the subscriber's ability to provide services; the extent to which the breach or likely breach indicates that arrangements to ensure compliance with Code obligations is inadequate; the actual or potential financial loss caused by the breach; and the duration of the breach.
A breach only needs to meet at least one of the abovementioned criteria to be considered significant.
Meanwhile, the top five Code sections for significant breaches in 2019-20 are the sections on claims; buying insurance; complaints and disputes; monitoring, enforcement, and sanctions; and standards for employees and authorised representatives.
"2019-20 has been a period like no other," stated GICGC chair Veronique Ingram PSM, who took over from Lynelle Briggs AO after the latter's final term ended in 2020. "The year started with industry responding to regulatory changes following the Royal Commission into Misconduct in the Banking, Superannuation, and Financial Services Industry, and preparing to transition to a new Code of Practice.
"As the year progressed, devastating bushfires and floods hit parts of Australia, and the COVID-19 pandemic caused a global health and economic crisis that continues to affect people's lives and livelihoods. The Committee acknowledges that general insurers have rarely, if ever, been presented with such operational challenges."
Ingram noted that the unforeseen events during the period have put enormous pressure on Code subscribers to manage an influx of claims and enquiries while managing their own issues surrounding business continuity.
The current chair went on to say: "Even so, we remind subscribers that one of the Code's key purposes is to ensure that consumers are treated in a fair, reasonable, and ethical manner, particularly when they are experiencing high levels of stress and financial hardship due to loss of income, homelessness, ill health, or property damage.
"In this context, demonstrated compliance with the Code has never been more vital."
Meanwhile, the 2020 Code is coming into full effect on July 01 this year. Part 9 (supporting customers experiencing vulnerability) and Part 10 (financial hardship) have been effective since the start of 2020.