Gillian Davidson on what it takes to be an Elite Woman in insurance | Insurance Business Australia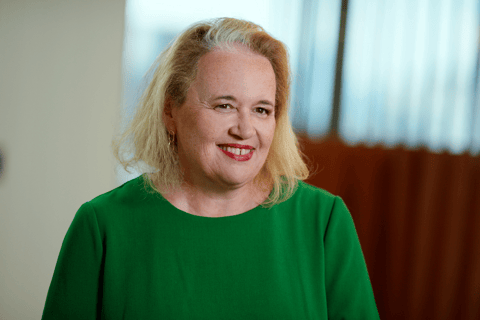 For Gillian Davidson (pictured), strong leadership consists of two attributes: humility and authenticity.
"On the humility side, it is not a passive humility—it's actually an open humility which means being engaged, empathizing, wanting to know about people, wanting to know about clients, wanting to know about industries, and not assuming—particularly as a lawyer—that you know everything," she said with a laugh. "For the authenticity aspect, I've kind of just been myself."
And that approach to leadership has worked. As an integral member of Sparke Helmore Lawyers for the past 20 years, Davidson currently leads the firm's national liability team of 50 lawyers and is a senior partner and market leading expert specialising in general commercial insurance, advising many of the largest Australian and international insurers and corporates on the management of litigated and unlitigated large-scale, multi-party claims. And to what, or whom, does she attribute her success?
"My career has only been achieved by my clients," Davidson said. "I say that again and again. My clients are at the centre of it. I'm nothing without my clients. And the only way you build sustainable, long, healthy relationships with clients is if you know them, if you understand their strengths, and if you respond to them in ways that reflect their needs. What do they need? How can I help them? What solutions do you need?"
Davidson has also taken the helm of supporting her team through the COVID-19 pandemic, which she called a teacher not only for team building and communication, but also because it magnified the pressure points that already exist with highly pressurized corporate law firms: uncertainty and anxiety.
"The challenge, I say, is resilience," she explained. "How do you deal with uncertainty and anxiety? Those are going to be there, COVID or non-COVID - it's a part of life. The challenge is how to be resilient, how to continue to adapt to the clients' needs and wants and demands, how to look after yourself, how to provide environments that people actually find attractive and want to come and work in, that's all about resilience."
Davidson serves as a board member of Global Insurance Law Connect (GILC) and chairs the Asia-Pacific regional group. She also recently received recognition as Highly Commended in the Diversity & Inclusion category in the latest Chambers Asia Pacific 2021 awards, after having been the inaugural chair of the firm's Diversity & Inclusion Advisory Committee. While she realises there is a long way to go with D&I, she takes pride that "we have now put it absolutely in our DNA, and that's a gift."
Beyond her role(s) with Sparke Helmore, Davidson is also a leader in the not-for-profit sector as a director and chair of key community organizations.
"I think leadership is a privilege," she said. "It means I get to influence, and I get to make change, and I really am grateful that my clients and my team and the firm has given me an opportunity to take a leadership position. And I think it's quite a lot of fun, actually."