Giving women the space and support to thrive in insurance | Insurance Business Australia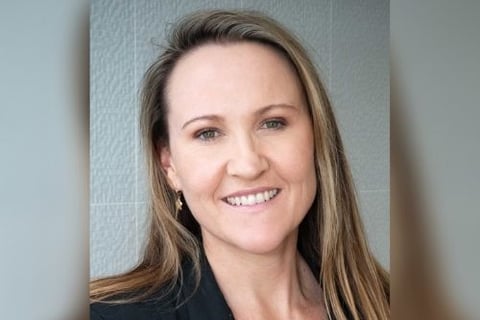 In 2010, Lisa Carter (pictured) was working for an international insurance broker when she fell pregnant with her second child.
"There wasn't a lot of flexibility at the time in terms of remote working, which was something I wanted to pursue – to be able to spend time with my young children while working on my career," she told Insurance Business.
As a result, Carter took the plunge and founded Clear Insurance, a boutique firm where she specialises in providing bespoke insurance and risk programs for hard to place and complicated accounts in sectors such as hospitality, manufacturing and wholesaling.
Having been someone who was often "the token female" in insurance boardrooms, Carter has made it a point of emphasis at Clear Insurance to "be a female employer of choice".
"We've got an all-female team here at Clear and our strategy is to encourage women across the country to join us, to work from anywhere, and to be given the support to become client-facing advisers," she noted.
"There's a lot of women behind the scenes in insurance who haven't always had the opportunities or the confidence to pursue these more visible roles, and so it's something that we really aim to prioritise."
Read more: "Whatever they put their mind to, they will achieve"
Though Carter is appreciative of the "fabulous and knowledgeable" male mentors she has had in the past, she believes that the insurance industry can – and should – do a lot more to achieve a better gender and diversity balance.
"With many older insurance professionals retiring and leaving the industry, it's important that we provide the support and space for younger generations, particularly women, to come in and learn about things like how to deliver relevant advice and nurture client relationships," she said.
"It's essential that we teach them how to do more than just sell insurance products."
As an authorised representative with Insurance Advisernet, Carter is, in her words, "committed to advancing the professionalism of the industry and helping [her] team become true client advocates."
"We need to make sure that our value proposition is advice-driven, not price-driven," she added.
This is especially important when dealing with clients in industries like hospitality who, for a number of reasons, are currently finding it difficult to buy affordable property and management liability insurance, Carter stated.
"Often new clients come to us if they've had a bad claims experience or haven't received the right advice, and they've heard about our expertise and good relationships with insurers," she said.
"It's our job, then, to help our clients understand and identify their business risk to figure out the pieces of the puzzle and find the appropriate insurance to fit their risk profiles."