Global report highlights two major Australian issues | Insurance Business Australia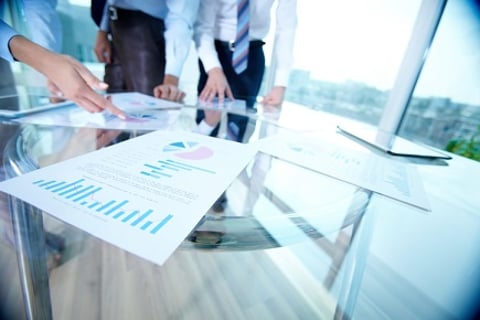 The recent release of the
Global Risks Report 2018 by the World Economic Forum
highlights a pair of risks that "loom large" locally,
Zurich
's general insurance CEO has said.
The new report, released earlier this week, found that while there is the prospect of economic growth in 2018, 59% of the nearly 1,000 respondents surveyed saw risks intensifying over the coming year.
Raj Nanra, CEO of general insurance at Zurich Australia and New Zealand, said that the report demonstrates the need for businesses to prepare for a particular pair of risks.
"The two issues that continue to loom large in the Australian market are cyber and environmental risks," Nanra said.
The global report highlighted the environment as the greatest concern as all five environmental risks - extreme weather; biodiversity loss and ecosystem collapse; major natural disasters; man-made environmental disasters; and failure of climate-change mitigation and adaptation - were highly ranked in terms of their likelihood and impact.
In Australia, Nanra said that the Queensland floods of 2011 were "a real wake-up call" on environmental risks.
"Before that event the relationship with the market was more traditional; insurers had a better grasp on the likelihood and severity of weather events and those 'black swan' catastrophes were seen as more of a one-in-twenty or thirty year proposition," Nanra said. "Today, we need to adopt a posture that unforeseen, catastrophic events could happen anytime, anywhere."
Nanra pointed to hailstorms in Alice Springs in 2016, the 2015 Kurnell tornado and Cyclone Debbie as local examples of the impact unforeseen disasters can have on both communities and the industry and noted that the lack of predictability in cyber is similar.
"These are not what you would call typical or predictable events," Nanra said. "Issues around severity and predictability of cyber events are much the same."
While rising risks can be seen as a negative for both the industry and the communities it serves, Nanra said that a more volatile risk environment is allowing insurers and the wider industry to make moves on mitigation and prevention.
"The upshot is that insurers and brokers now have a much more active role to play in helping customers manage and mitigate their exposure," Nanra continued. "Today I'd characterise the relationship as more of a partnership that takes a forward-looking view, rather than the traditional transaction where risk is priced and sold."
Related stories:
Australia's riskiest industries revealed
World embarking on "critical period of intensified risk"