Government intervention needed to address major issue - expert | Insurance Business Australia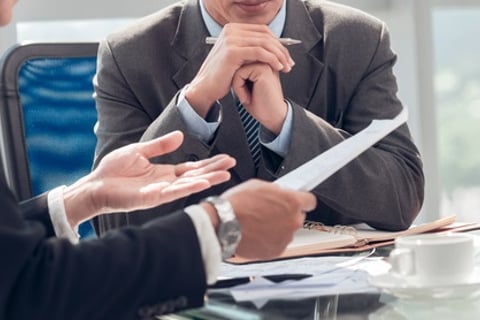 The Government may have to step in to solve problems relating to non-conforming cladding that are currently impacting both communities and the building and strata insurance industry, according to an expert.
Paul Keating, managing director of Strata Community Insurance, said that with such a complicated issue it is up to Governments to take the lead.
"There needs to be a Government-led solution here," Keating told
Insurance Business
. "Yes, the insurance industry is an important stakeholder, as well as the building and construction industry, but without the Government driving this, all the various parties will put their hands up and say 'it's not me'.
"The regulatory intervention will increase, I think, within the strata sector, not just in the next year but over the next three to five years. You will see that as the population living in strata increases, it will start to get greater levels of scrutiny from all levels of government, which it should do."
Various state governments have announced legislative changes or enquiries into the use of non-conforming cladding but the Federal Government has been accused by firefighters of pushing the issue out of sight.
"Any delay is too long," Peter Marshall, national secretary of the United Firefighters Union, reportedly told
ABC
. "With a fire, every minute counts. As we speak we could be having another one of these type of fires."
A recent interim report released by the Victoria Cladding Taskforce found that, potentially, more than 1,400 buildings in the state have been fitted with non-compliant cladding with regulatory failures blamed.
"Lack of regulatory enforcement has led Victoria to this point, and we support the Taskforce's calls for greater auditing and penalties for those doing the wrong thing," Fire Protection Association Australia CEO Scott Williams said.
Keating believes that Australian building standards are generally held in high regard throughout the world but issues have arisen relating to compliance.
"The real problem is compliance for those standards are far behind, in my view," Keating said. "That flows down into the cost of claims for us and there are a lot more claims."
From an insurance perspective, Keating highlighted that strata underwriters follow building standards – and these state that there should be no flammable material on the exterior of a building.
"When you have this ACP cladding attached to the outside of the building, clearly we are not set up to underwrite that," Keating continued. "Most insurers would give it a good hearing to try and underwrite but the reality is that material has to come off."
Related stories:
Cyclone-friendly insurer to arrive in Northern Australia
Building defect 'epidemic' creating broker opportunity