Government small business cyber guide too little too late? | Insurance Business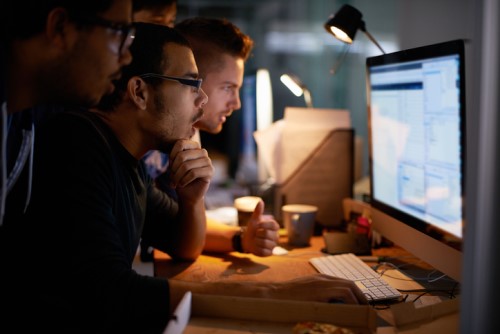 A recently released guide into cyber security may be too little too late, according to one expert.
The Australian Small Business and Family Enterprise Ombudsman released a cyber security guide for small businesses following research that found 60% of small businesses go bankrupt following a cyberattack.
However, Meena Wahi, a specialist cyber broker and director of Cyber Data-Risk Managers, said that while the report could prove helpful, it is time for brokers to move past awareness building when it comes to cyber risk.
"These reports do help but I think the time has gone now to create that awareness; it is a little late for that," Wahi told Insurance Business. "Now it is going to be more one-to-one questions, specific questions and answers with reference to the policy and real policy wordings. I think we should move on."
Wahi said that the report, which recommends small businesses "consider cyber insurance" for their response to an event, joins a chorus of others – all of which can often confuse a small business client.
"These sort of things sometimes create more questions than answers where small business owners can get confused, even too confused to even think of it," Wahi continued.
While government statistics on bankruptcy are startling, Wahi said that brokers should recommend that their small business clients ensure they back up data as regularly as possible in a bid to limit their chances of failure following an attack. She believes that the better course of action is to highlight that a cyber security and insurance program is best practice for operations in an increasingly digital world.
"I find that most small businesses are driven only by cost. For them, to think of insurance is like an extra expense," Wahi said. "What you have to do is really make them aware that it is good practice to include cyber in their insurance portfolio."
Related stories:
How to limit reputational cyber damage
How will global computer flaws Meltdown and Spectre impact cyber insurance?