Has the brokerage acquisition bubble popped? | Insurance Business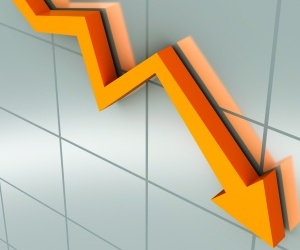 Business owners looking to cash in on a predicted bidding war for insurance brokerages could find that the M&A market has already peaked.
Hollard Insurance
Group MD Richard Enthoven told the audience at
ANZIIF
's NSW General Insurance Breakfast that it was hard to see how much more brokerage values could increase.
"What has become clear is that the value placed on distribution was not high enough," admitted Enthoven. "We're seeing distribution assets – in almost every industry – gain value, especially in an environment of surplus capital. There also has never before been an environment where there are a number of people competing for these assets."
Even so, Enthoven warned that the salad days could end very soon.
"We have seen prices go up significantly: having run the ruler over these carefully, it's hard to get a return on these multiples," he said. "It's hard to see how much further this can run."
Enthoven's comments came in response to a question from
PSC
Insurance Group CEO Gary Seymour, who asked whether brokerage prices were about to 'go through the roof'. Seymour took a different view to Enthoven, suggesting that brokerage values could easily echo the performance of life insurance portfolios and rent rolls by continuing to rise.
The discussion came as part of a wide-ranging panel discussion on the SME market, which also featured
Austbrokers
'
Mark Searles
, Willis Australasia's Tony Barber, Lloyds of London's Adrian Humphreys, and
Swiss Re
's Mark Senkevics.
The panel also identified issues such as cyber risk, finding ways to insure intangible assets, improving customer experiences and educating clients as key priorities for the future.
In addition, the event saw
CGU
Internal Dispute Resolution Case Manager Charlotte Campbell awarded the ANZIIF TurksLegal Claims Scholarship award. Campbell took the prize for her essay on whether or not the concept of "contra preferentum'' is still a valid tool for interpreting insurance contracts.