HBF enters physiotherapy market with Life Ready acquisition | Insurance Business Australia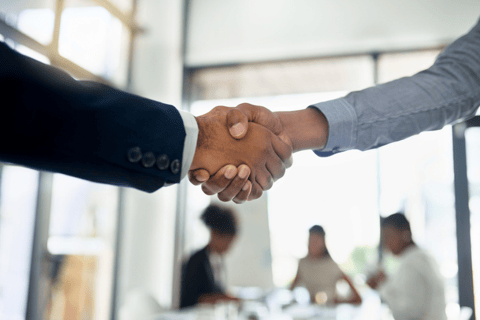 HBF, one of the fastest-growing private health insurers in Australia, has entered the physiotherapy industry by acquiring 100% of Life Ready Health Group (Life Ready).
Life Ready is a diversified physiotherapy group with 32 clinics in Western Australia, Victoria, and Queensland and more than 400 employees working across three businesses:
Life Ready Physio + Pilates: physiotherapy and allied health services;
Life Ready Mobile: in-home and community physiotherapy and rehabilitation services; and
Life Ready Biosymm: comprehensive early intervention and work health services for over 50 corporate clients in Australia and New Zealand, including several ASX-20 companies.
As part of the acquisition, HBF will work closely with Life Ready to provide greater value for its members and enhanced corporate expertise across several areas, including health management, governance, marketing, HR, and IT, to support the physiotherapy group's growth.
Ben Trinh, Life Ready founder and CEO, commented: "Joining with HBF is the next step in our evolution to keep delivering on our purpose. In partnering with a not-for-profit organisation that is committed to looking after its more than one million members across Australia, we have the opportunity to achieve far more for the wellbeing of more people than we could have ever dreamed [of] and provide additional wellness offerings for our corporate clients."
HBF CEO John Van Der Wielen added: "We know there is strong demand for physiotherapy services – it was our third most claimed ancillary benefit last financial year, accessed by around 160,000 members – and this acquisition will see HBF become the first private health insurer in Australia to meaningfully expand into retail and corporate physiotherapy."
Read more: HBF acquires CUA health insurance arm
Life Ready's national footprint aligns with HBF's growing membership on Australia's East Coast, and the acquisition is part of HBF's strategy of expanding into health services, which included:
The launch of HBF Dental in February 2021;
Investment in Pacific Smiles Group, which owns and operates the Pacific Smiles Dental Centres and the nib Dental Care Centres; and
HBF's alliance with Pharmacy 777.
"As a purpose-driven organisation, HBF has been making serious investments to expand into health services and become integrated [into] the health sector to deliver greater value for our members and provide opportunities to improve their health outcomes," Van Der Wielen said.
Dr Daniel Heredia, executive general manager of health at HBF, added: "Just like our expansion into dental, HBF is committed to maintaining choice for members and the broader community – our members will always be able to choose where they go to for physiotherapy treatment, and Life Ready's services will be open to anyone."
The acquisition of Life Ready is expected to be completed by the end of Q1 CY22 with no formal regulatory approvals required. Consideration is currently confidential, with the purchase price to be funded by HBF's existing cash reserves.