HBF returns $3 million savings to CUA Health members | Insurance Business Australia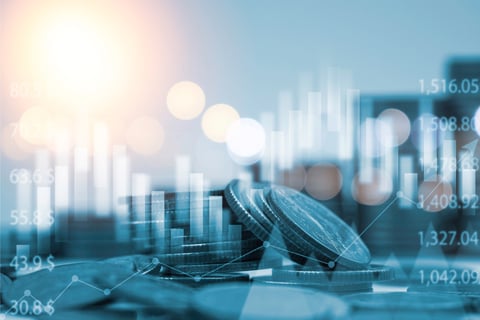 Private health insurance (PHI) provider HBF has announced that it will return its savings from reduced claims during the COVID-19 pandemic to Credit Union Australia (CUA) Health members.
This year, HBF acquired CUA's health insurance arm. As part of the deal, most of CUA Health's 79,000 members benefitted from lower premiums and better benefits under HBF, while its employees were offered roles in Brisbane.
As its first move since acquiring the Brisbane-based health insurer, HBF will pay approximately $3.7 million in surplus deferred claims provisions to over 41,100 CUA Health policyholders via direct debit or cheque this month.
The payments will range from $22 to $150 per policy, depending on the cover held (e.g., a single or family with hospital and/or extras cover), with the most common payments being $75 (single with hospital and extras cover) and $150 (family with hospital and extras cover).
HBF CEO John Van Der Wielen said the company prioritised the payment of COVID-19 savings to new members when it acquired CUA Health.
"Early on in the pandemic, we made a strong commitment that HBF would not profit from COVID-19, and it was important for us to extend this ethos to our CUA Health members," Van Der Wielen said. "This is the right thing to do and aligns with our purpose of being there for all our members in the moments that matter, which is the value of being with HBF."
Read more: HIF returns $2 million to members
In March 2021, HBF became the first major health insurer in Australia to announce the return of COVID-19 savings to members. It was also the first and only major fund to fully cancel its 2020 premium increase at the outset of the pandemic.
In October, HCF, the largest not-for-profit health insurer in the country, also announced that it will return $66 million of claims savings to all of its PHI policyholders as part of its COVID-19 support for customers. It also provided premium relief to more than 71,000 members facing financial hardship to help them maintain their health cover throughout the pandemic.
Last month, Health Insurance Fund of Australia (HIF) announced it will return $2.8 million to its members before Christmas as part of its commitment to helping customers amid the COVID-19 pandemic – with 50,000 members expected to receive COVID-19 payments, ranging from $15 per policy for a single Extras only cover up to $90 per policy for HIF families with Hospital and Extras cover.