HCF identifies modern challenges facing parents of tweens | Insurance Business Australia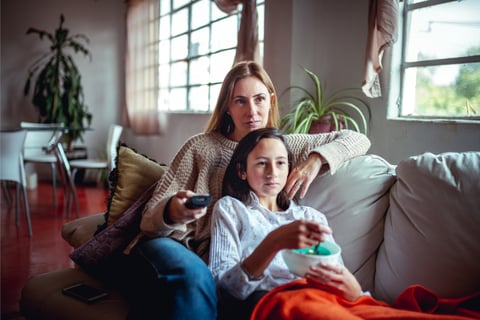 HCF, Australia's largest not-for-profit health fund, has found that Australian parents of tweens (aged 8 to 12) face modern challenges – from talking about gender and cultural identity to online gaming and editing photos on social media.
In its latest report, called "Growing Great Teens Report," HCF found that four in 10 (41%) of Australian parents having a difficult time talking to their tweens about cultural identity said it is currently not an issue for their children, so they will only bring up the topic if it "were a problem."
Meanwhile, among the respondents having a difficult time talking to their tweens about gender identity, Gen X parents are more than twice as likely as millennial parents to say they do not understand the significance or relevance of teaching their children about gender identity (15% compared to 6%, respectively).
The study further revealed that 80% of Australian parents believe their tweens will suffer the long-term impacts of living through the COVID-19 pandemic, including increased dependence on technology, struggles with schoolwork due to disrupted learning, and increased social anxiety.
Read more: HCF invests in an Australia first venture capital fund
The release of the Growing Great Teens Report coincides with the launch of the fourth season of HCF's Navigating Parenthood Podcast, hosted by dad and TV and radio presenter Dylan Lewis, who discusses the experience of raising tweens with other parents. Some topics include raising mentally strong kids, navigating the digital world, and how to foster family connections and recognise the identity biases faced by children in preadolescence.
"Tweens are those little people in our homes who are one minute chatting passionately about climate change and politics, and then the next minute having a sock sliding competition down the hallway, which I always win," Lewis said. "I'm learning as much as I can along the journey in this world, in this era. And it's mostly from my kids, to be honest. But I want to learn more. I want to get it right. And so does everyone I know."
Julie Andrews, chief officer member health at HCF, added that the mental and emotional changes when transitioning from childhood to becoming a teenager are significant for tweens and their parents.
"Our new podcast series helps shine a light on some of these important topics. Dylan's conversations with guests will help listeners know they're not alone in navigating issues all Australian families are facing," Andrews continued.
The podcast's launch and report's release came after HCF published a study identifying common barriers preventing parents with children under 18 years from providing healthy meals to their growing children.